SU students present research at joint meeting of the National Institute of Science and Beta Kappa Chi Scientific Honors Society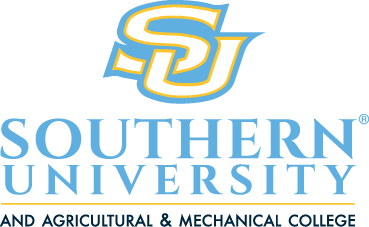 Recently, more 30 undergraduate and graduate students and faculty represented Southern University in the 75th Joint Annual Meeting of the National Institute of Science and Beta Kappa Chi Scientific Honors Society, in Washington, D.C.
This scientific conference, hosted by the University of the District of Columbia, was created to allow young scientists the opportunity to disseminate their scientific knowledge and network with students and peers of like minds.
"Southern University breeds leaders and thinkers," said Diola Bagayoko, dean of the D.M.R. Spikes Honors College. "Our students worked hard to assemble and present sound research to their peers at this conference."
In the oral presentations competition, Irene Lewis (agricultural sciences) won first place, Kirstin Brooks (psychology) won second place, and Gagandeep Kaur (enivironmental toxicology) won first place in the graduate student's division. In the graduate divison of the poster presentations, Prathusha Bagam (environmental toxicology) and Demario Vallier (biology) won second place.
Students and faculty were elected to national offices as well. Deadra James Mackie, academic advisor, was elected as national executive secretary. Student officer, Joenique Woods, was chosen as southcentral regional vice president for Beta Kappa Chi and secretary for the National Institute of Science. Southern University student Ikea McKay was elected president of the National Institute of Science. Darrell Harry was chosen as student secretary for Beta Kappa Chi Scientific Honor Society and treasure for the National Institute of Sciences.
The Timbuktu Academy, College of Sciences and Engineering, and the Southern University Foundation provided funding for this venture. Academic advisors, Eric Pugh, Deidra Atkins-Ball, Phyllis Okwan, and Deadra James Mackie played an essential role in ensuring that the students were well prepared and had a positive experience while presenting their research and successfully representing the University.