SUBR alumnus Donney Rose selected for 2018-2019 Kennedy Center Citizen Artist Fellow Recognition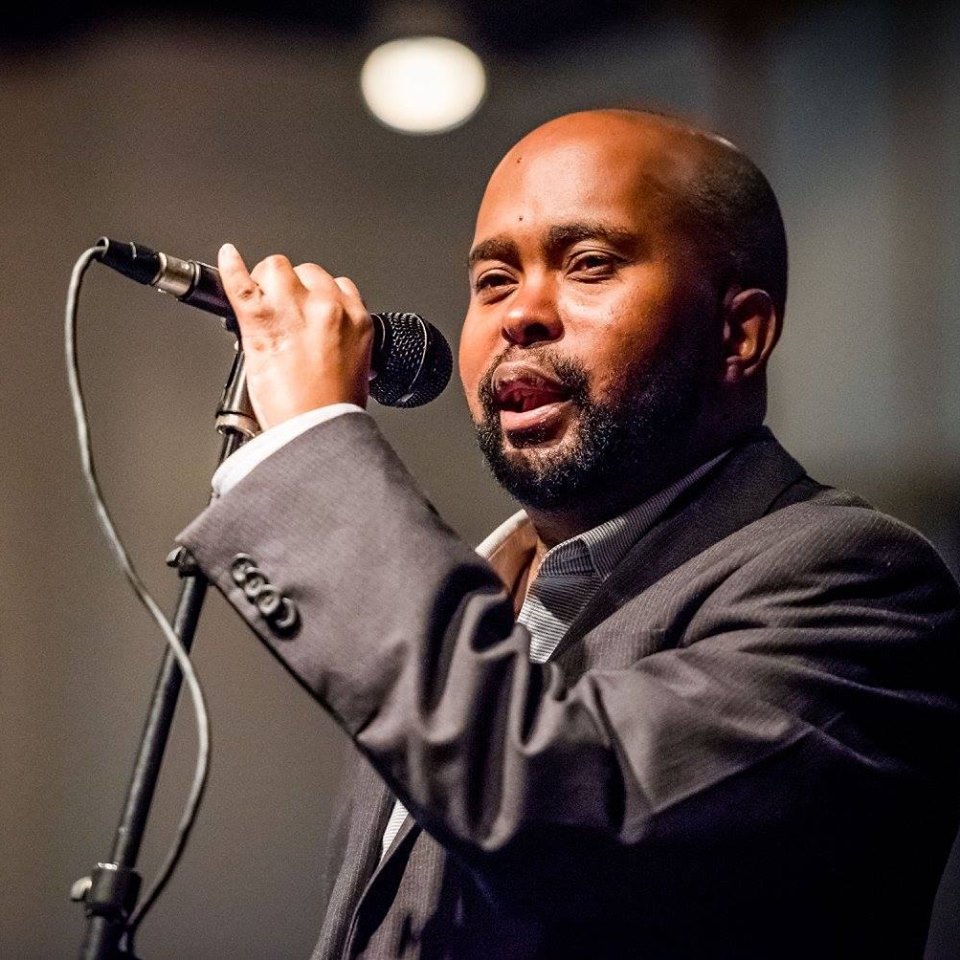 Southern University alumnus and teaching artist, Donney Rose, has been selected for the 2018-1019 Kennedy Center Citizen Artist Fellow Recognition. The Kennedy Center Citizen Artist Fellow Recognition is an award that highlights Citizen Artists across the country who utilize their art form for positive impact on communities and who live up to the ideals of service, justice, freedom, courage and gratitude that are inspired by President Kennedy's legacy.
As part of the recognition program, Rose will attend the 2018 Kennedy Center Arts Summit – "The Future States of America: Using the Arts to Take Us Where We Want to Go" – April 15-16, held in Washington, D.C. He is also invited to collaborate and participate at the Kennedy Center Citizen Artist Fellows Retreat and Kennedy Center's 2019 Arts Summit.
Rose was nominated for the fellowship by Maida Owens, Louisiana Folklife Director, Louisiana Division of the Arts.
He began his work as a poet through spoken word and competing nationally in poetry slams. A native of Baton Rouge, Rose has always sought ways to better his hometown and is invested in the city's youth development scene. He began working in youth development in 2008 through Louisiana Delta Service Corps. He has worked full time as a teaching artist and marketing director for Forward Arts, Inc. for nearly a decade. Rose has earned numerous awards, including being named to Business Report's Top Forty under 40 class in 2017, recipient of the inaugural Making a Mark award at the 2017 Ink Festival, and the 2016 Humanitarian of the Year award from New Venture Theatre. His writing has been featured on Button Poetry, All Def Digital, and in Nicholls State's "Gris Gris" literary journal. Rose graduated from Southern University at Baton Rouge with his B.S. in Business in 2003.