Course Review Process
Online Course Reviews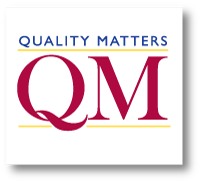 The Southern University and A&M College Campus QM Plan includes the regular and systematic review of online courses for quality assurance and continuous improvement.
---
Online courses are reviewed for compliance with established standards. The dates for course reviews are announced in advance of the reviews. The assigned CPR reviews each course using the Course Review Checklist, which is aligned with the Quality Matters Rubric, 6th Edition. The completed Course Review Checklist is made available to the respective college dean, and faculty member. Courses deemed "not met" may request a subsequent review using the Online Course Review Request Form.
---
Request a Course Review
To foster continuous improvement of online courses, faculty may request an online course review. Course reviews are conducted by campus peer reviewers who are experienced online instructors and are QM Certified Peer Reviewers.
Reviews may be requested for:
a newly developed course
a course deemed "unmet"
a periodic course improvement


Training Registration

Fall Course Reviews
Two-Week QM Online

Two-Day APPQMR and TOL (L)
July 22-23, 9:00 - 4:00
July 27-28, FILLED
July 29-30, FILLED
One-Day QM APPQMR

August 3 9:00-4:00 (L)
August 4 9:00-4:00 (L)
August 6 9:00-4:00 (V)
Half-Day TOL (V)
July 23, 1:00-4:00
July 29, 1:00-4:00
July 30, 1:00-4:00
Course Design Awards

---
For Information contact:
Tracy Barley, Director
Office of E-Learning
Tracy_Barley@subr.edu