Southern University Commencement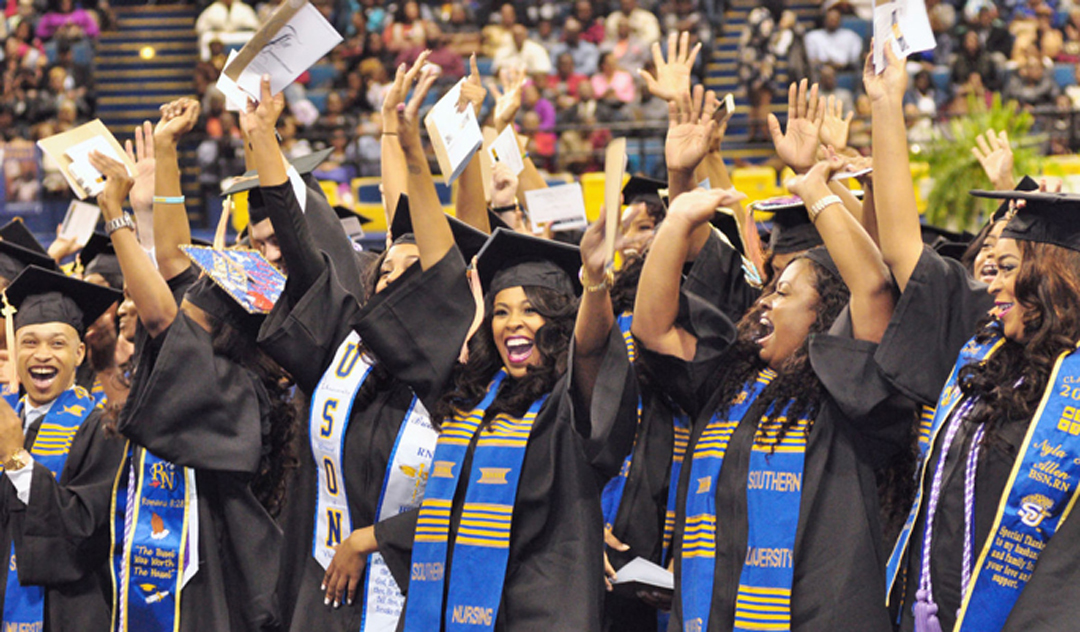 These resources are provided to help prepare degree candidates and their guests for the commencement ceremony, which is under the direction of the Office of Academic Affairs and the SUBR Commencement Committee.
The Fall 2019 Commencement procession of the SU graduation candidates is set to begin at 10 a.m. on Friday, December 13, 2019. Family and friends of graduating students are encouraged to arrive early.
Southern University is expecting nearly 400 students to graduate during the Fall ceremony. Shuttles will be provided to transport attendees to and from the F.G. Clark Activity Center.
Again, early arrival is suggested prior to 10 a.m. to allow time for parking and seating.
Fall 2019 Commencement
Ceremony:
Friday, December 13, 2019 - 10:00 a.m.
F.G. Clark Activity Center
Rehearsal:
Thursday, December 12, 2019 - 9:00 a.m.
F.G. Clark Activity Center
Family and Guest Information Page
Traffic and Parking
All persons planning on attending Southern University's Fall 2019 Commencement services are encouraged to come early for the program which begins at 10:00 a.m. The Harding Boulevard, Swan Avenue and Mills Avenue entrances will all be open. However, due to road repairs, a portion of B.A. Little Drive is closed and traffic will be detoured.