Spurlock inducted into La. nurses Hall of Fame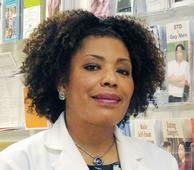 Dr. Wanda Spurlock, a professor in Southern University's School of Nursing, was recently inducted into the Louisiana State Nurses Association Hall of Fame.
A registered nurse for over 34 years, Spurlock is widely recognized for her commitment to the fields of psychiatric and mental health nursing and gerontological nursing (nursing care of the elderly).
In addition to being recognized as a Health Information Technology Scholar, Spurlock is a faculty participant in the Geriatric Nursing Education Consortium.
Examples of her more recent awards and accomplishments that were cited in conjunction with the Hall of Fame honor include: 2010 Distinguished Alumnus Award, College of Nursing and Allied Health, Southeastern Louisiana University; 2009 Distinguished Alumni Award, Our Lady of the Lake College of Nursing; and 2009 Rosemary Volunteer Award, Alzheimer's Services of the Capital Area.
Spurlock was also the recipient of the 2009 Nightingale Award for Outstanding Community Service by a Registered Nurse.
Spurlock says her mission in nursing is to improve the quality of life in persons suffering from Alzheimer's disease and related dementias, as well as their caregivers.
She recently completed her work as a member of an expert panel of nurses selected by Sigma Theta Tau Honor Society of Nursing, in conjunction with the Hartford Centers for Geriatric Nursing Excellence, to develop an assessment tool to evaluate the dementia knowledge base of RNs employed in nursing home settings throughout the United States.
Spurlock is one of only three Alzheimer's Foundation of America, "Excellence in Care Specialists" in the state.
As a testament of her extraordinary contributions to gerontological nursing, she was conferred "Fellow" status by the National Gerontological Nursing Association where she is a member of the Governing Body and currently chairs the Advancing Excellence in America's Nursing Homes Committee.