Faculty Spotlight: Randell Henry, abstract artist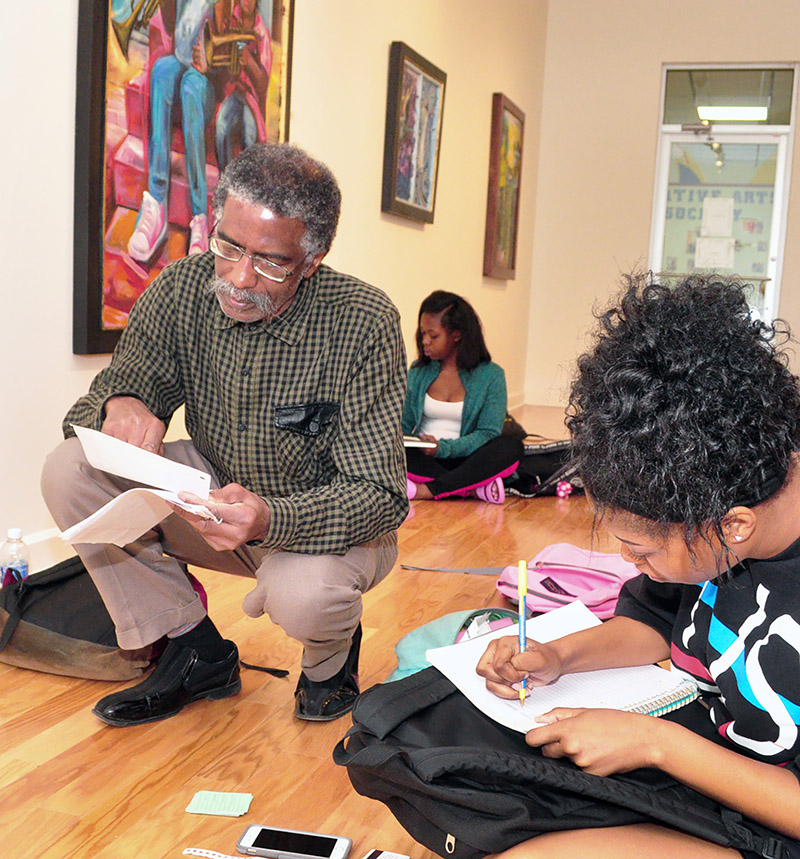 Excerpts from MyNewOrleans.com:
Randell Henry of Baton Rouge is a remarkable artist who creates vibrant and often cryptic paintings and collages that reflect an imagination and intellect drawn to the rhythms and cultures of Africa and the African-American experience.
...When not creating his own art, Henry teaches art at Southern University in Baton Rouge where he also serves as an associate professor and curator of the university's art gallery. He moves easily between the two worlds.
"I enjoy teaching students the importance of the visual arts," Henry says. "As curator of the Southern University Visual Arts Gallery, I am able to bring exhibitions to the campus. Every university has to have a place for art and someone telling students about the vast history of art. From all walks of life, art is a big influence for creativity in any field of study. Look at the world's 200 top art collectors and you will find names that are behind some of the biggest companies in the world, the movers and shakers of the world."
For the full story, click here.