Faith, familial environment propel Shamyra K. Walker to top graduate spot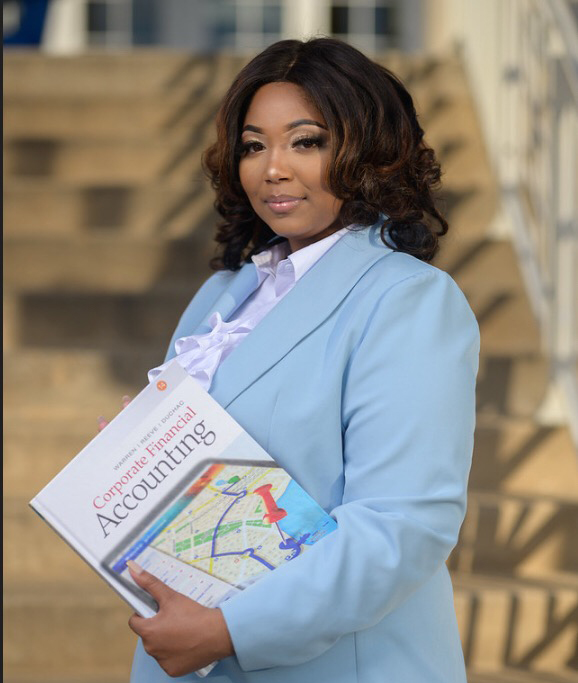 Faith, familial environment propel Shamyra K. Walker to top graduate spot
Shamyra K. Walker looks one of her favorite scriptures from the Bible, Proverbs 16:3, for daily encouragement: Ask the Lord to bless your plans, and you will be successful in carrying them out." Walker's prayers have been answered. She will lead her fellow graduates as chief student marshal on Friday at Southern University's Fall Commencement.
Walker, a native of Magnolia, Arkansas, will graduate with a 3.8 GPA in accounting. An honors student, she says her success can be credited to her environment at Southern.
"Thank you all for keeping me grounded and for being there for me during my happiest moments," Walker said of her "accounting family."
"I would also like to thank the College of Business and Honors College for making my college experience amazing," she said.
While at Southern, Walker was active in several organizations, including serving as president of the Southern University National Association of Black Accountants. She was also named a College of Business Gala on the Bluff scholarship recipient, and was named Miss College of Business and Miss Blue and White.
Walker, 22, has participated in a number of internships and co-ops, which have also helped her to walk across the graduation stage right into employment. She is slated to work in finance and accounting at ExxonMobil in Houston, Texas. She will also join the major company's recruitment team.
"I plan to build a pipeline for diverse talent to be recognized," Walker said with enthusiasm. "I'm very excited to build that relationship with my HBCU (Historically Black Colleges and Universities)."
Southern University's Fall Commencement ceremony is Friday, Dec. 13 in the F.G. Clark Activity Center. The procession begins at 10 a.m. U.S. Secretary of Agriculture Sonny Perdue will serve as the keynote speaker. More than 400 graduates will receive bachelor's, master's and doctoral degrees. For more information about commencement, including parking, click here.