Southern, Grambling fans in for another exciting Bayou Classic weekend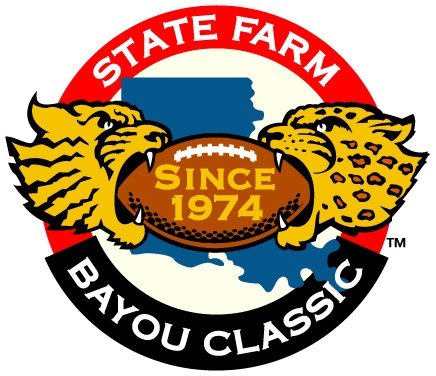 Southern, Grambling fans in for another exciting Bayou Classic weekend
For the 46th year, Southern University and Grambling State University fans and supporters are gearing up for another exciting year of the Bayou Classic. The annual weekend serves as a major recruitment and networking opportunity, showcase of student and alumni talent, and a matchup between two of the most well-known football programs in the nation. Comedian, actress and television host Sherryl Underwood will serve as this year's celebrity ambassador.
On Friday, Southern University senior Army ROTC cadets will carry the 46th Annual Bayou Classic game football 84.1 miles to the Mercedes Benz Superdome in New Orleans. The event holds a longstanding tradition, dating back to 1992. Cadets will begin the run at 5:45 a.m. at the F.G. Clark Activity Center on the Baton Rouge campus. The route goes through seven Southern Louisiana parishes: East Baton Rouge, Ascension, St. James, St. John the Baptist, St. Charles, Jefferson, and Orleans parishes. Cadets are expected to arrive at the Superdome by 3 p.m.
Other Bayou Classic events include:
Bayou Classic BizTech Challenge Presented by LED
Friday, November 29, 2019
Hyatt Regency Hotel, 601 Loyola Ave.
Doors Open at 1 p.m.
Greek Show Presented by Be The Match
& Battle of the Bands Presented by United States Marine Corps
Friday, November 29, 2019
Mercedes Benz-Superdome, 1500 Sugarbowl Drive
Doors Open at 6 p.m. | Show starts at 7 p.m.
Doc Griggs 2X Around the Dome
Saturday, November 30, 2019
Mercedes Benz-Superdome, 1500 Sugarbowl Drive
8 a.m.
Bayou Classic Parade Presented by Cricket Wireless
Saturday, November 30, 2019
9:30 a.m.
NEW ROUTE: The parade will go down N. Peters and cross Canal Street, then down Tchoupitoulas past the Doubletree, August, Mother's, to Poydras Street. The parade will go down Poydras Street and end at the corner of Poydras St. and Loyola Ave.
Fan Festival Presented by Cox
Saturday, November 30, 2019
Champions Square Lasalle St.
11:30 a.m. – 3:30 p.m.
For tickets and more information, click here.