Southern partners with BRCC to increase number of STEM graduates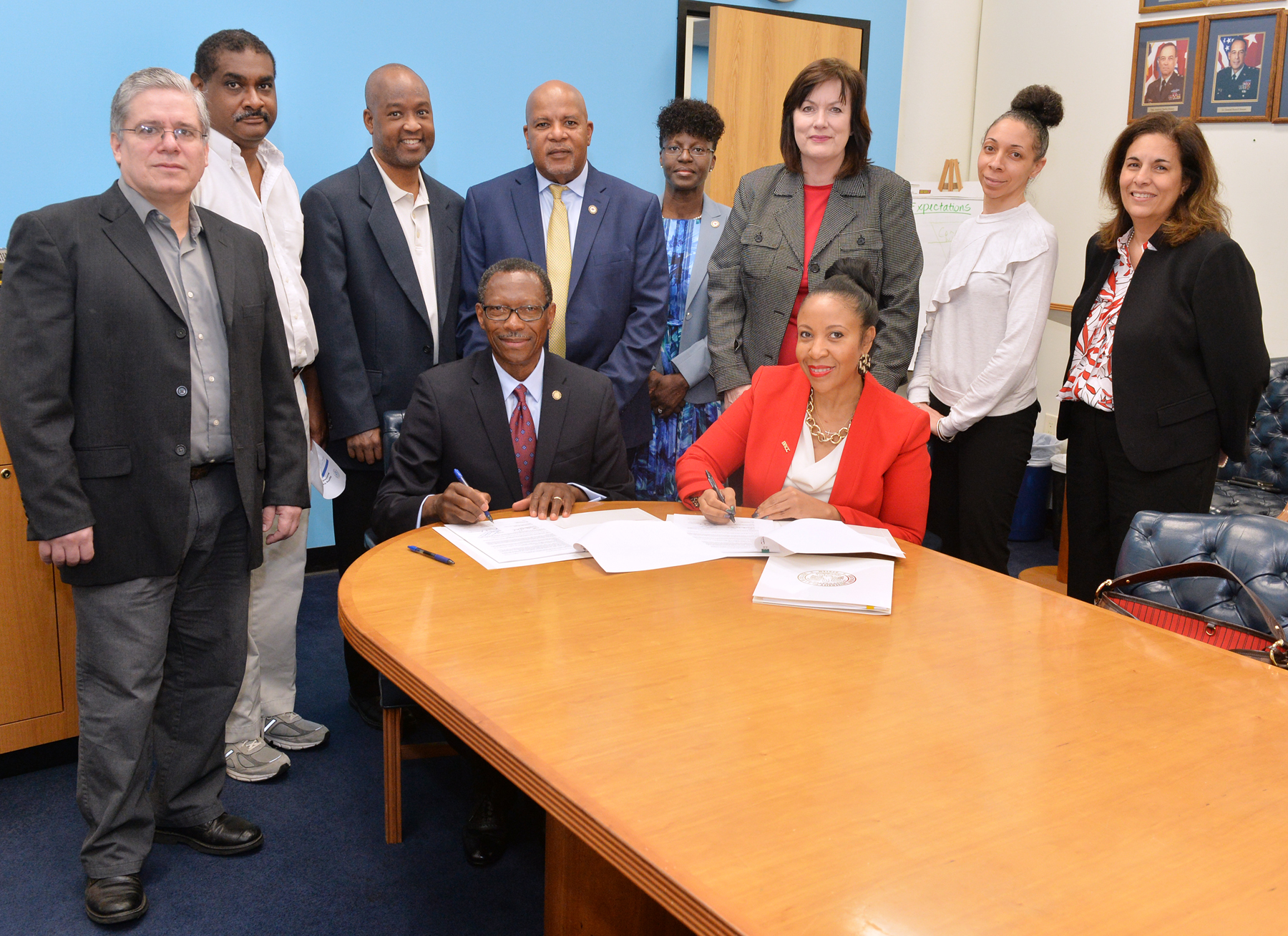 From Baton Rouge Community College
Today, officials from Southern University and A&M College (SUBR) and Baton Rouge Community College (BRCC) signed a Memorandum of Understanding signifying the agreement between the schools to facilitate the articulation of coursework and to provide a seamless transfer of BRCC Associate of Science (AS) students into the SUBR College of Sciences and Engineering to earn a Bachelor of Science (BS).
"This agreement between two of the leading institutions of higher learning in the state is another step in expanding our offerings in STEM," said Ray L. Belton, president of the Southern University System and chancellor of Southern University Baton Rouge. "This new program will allow a greater number of students to seamlessly matriculate and obtain their bachelor's degrees right here in Baton Rouge. We look forward to their success and another great partnership with BRCC."
The agreement, which is effective immediately, was signed by Dr. Ray Belton, President/Chancellor SU System; Dr. Larissa Littleton-Steib, Chancellor BRCC; Dr. James Ammons, Executive Vice President/Executive Vice Chancellor, SUBR; Dr. Toni Manogin, Vice Chancellor for Academic and Student Affairs, BRCC; Dr. Patrick Carriere, Dean of College of Sciences and Engineering, SUBR; and Ms. Laura Younger, Dean of STEM Division, BRCC.
"We are excited to build upon our current partnership with Southern University to continuously enrich our students' transfer and workforce opportunities," said BRCC Chancellor Larissa Littleton-Steib. "This agreement will not only allow a seamless transfer for our students pursuing bachelor degrees in STEM-related fields, but it will also encourage future students to consider the endless opportunities available to them by starting their college careers at Baton Rouge Community College. We are grateful to the Southern University System for this partnership."
Under the agreement, SUBR will admit BRCC students, who have received the Associate of Science degree in Computer Science or General Science with an overall GPA of 2.0 and completed the declaration of intent to pursue the Bachelor of Science (BS) in the College of Sciences and Engineering, as a junior into the university.