Southern University celebrates 138th Founders' Day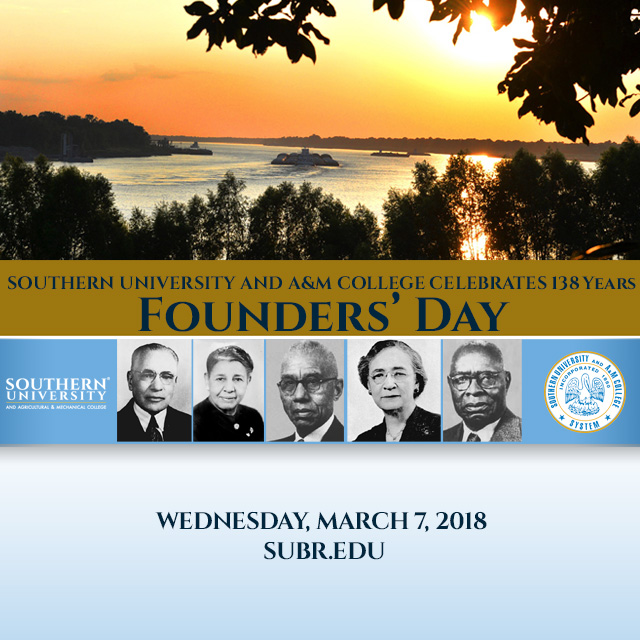 The Southern University System honored its founders on Wednesday, March 7 on the Baton Rouge campus. The celebration's theme was "Southern University: A Global Trailblazer Celebrating the Value and Power of Historically Black Colleges and Universities." The keynote speaker for the Community Prayer Brunch and Convocation was former Sen. Charles Jones. Jones was one of several attorneys recognized for their participation in the out-of-court settlement resulting from the 1980's era case, The U.S. Department of Justice v. The State of Louisiana, also known as the "Consent Decree."
Events for Founders' Day began early that morning with the annual pilgrimage led by the Southern University Laboratory School to the Clark gravesites overlooking the Mississippi River at the back of campus. The day culminated with a symposium at the Southern University Law Center.
To view an indepth look into Founders' Day, watch WVLA's story.
Take time to peruse the celebration's photo galley here.