SU student looking forward to spending summer doing STEM research at Harvard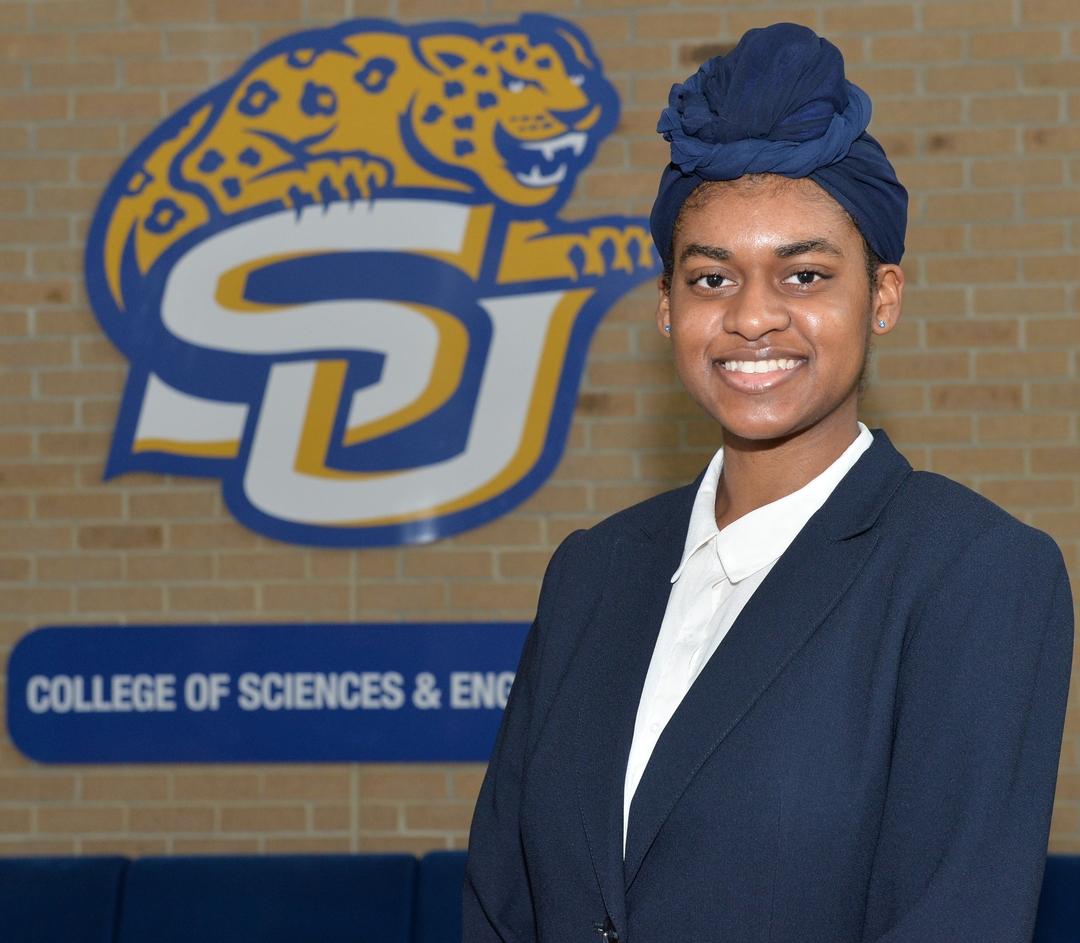 While summer break is normally a time when students take a break from academics, travel, or work, senior chemistry major, Jalilah Muhammad, will be spending most of her time away from the Bluff at Harvard University's Research Experience for Undergraduates (REU) program.
"I am striving to become a research and development scientist," said Muhammad, who will be working under the Materials Research Science and Engineering Center (MRSEC). "My goal is to a make a beneficial change in society. With that being said, I know that experiencing this REU at Harvard University will allow me to express my creativity to achieve this goal."
Her internship journey was not easy. After not obtaining her first choice, she went on to research and apply for other opportunities in her field. With the help of her professors, Patrick Mensah and Scott Wicker, and REU program coordinator, Kathryn Hollar, she was able to apply and be chosen for the Harvard internship.
The title of her project is "3D Printed Liquid Crystal Elastomer Actuators." She will be working on 3D printed liquid crystal elastomers (LCEs). "To make these LCEs move in a particular direction, we need to align its molecules toward the direction we want it to stretch," said the aspiring scientist.
"We will use the modern technology of 3D printing in order to produce these liquid crystal elstomers (LCEs) in a desired structure where these structures can stretch and retract at any given direction we designate," explained Muhammed.
Her mentors during this internship are Arda Kotikan and Emily Davidson, Harvard graduate students in the laboratory of Jennifer Lewis, a Hansjörg Wyss professor of biologically inspired engineering at the Harvard John A. Paulson School of Engineering and Applied Sciences.