University breaks ground on Tony Clayton Championship Plaza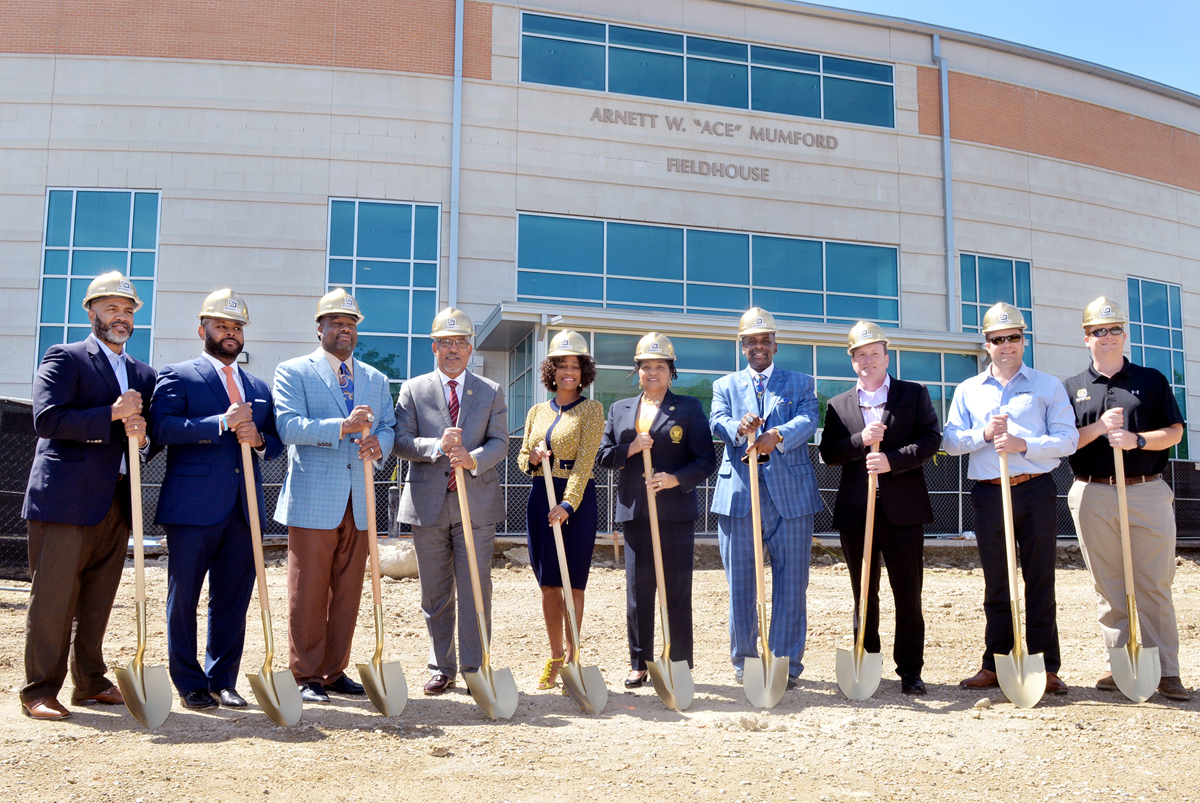 On Tuesday, Southern University officials, alumni, and supporters gathered at the A.W. Mumford Fieldhouse to break ground on the Tony Clayton Championship Plaza.
"I hear everyone say to us, 'thank you' for what we've done. However, our gift is to say thank you to Southern University," said Paula Clayton, who was surrounded by immediate family. "By giving back, it says 'thank you' to shaping us into who we are today."
Ray Belton, Southern University System president and Baton Rouge campus chancellor, was among those who provided sentiments on the gift to the university.
"Who gives over $1 million to an institution?" remarked Belton. "…Individuals who are true Southernites; individuals who remember the impact Southern has had on them. This gift establishes a tone of excellence for the university."
Also in attendance for the ceremony were James Ammons, executive vice president/executive vice chancellor; Ann Smith, Southern University Board of Supervisors chairwoman; Southern University board members; and Southern University Foundation board members.
The plaza will be located at the main entrance to the Arnett "Ace" Mumford Field House on Swan Avenue and will feature bronze plaques commemorating Southern University championships and athletes. The bronze plaques will be mounted to eight square cast stone and brick columns beneath a 50-foot diameter stucco ring. The ring and columns will be illuminated by color-changing LED lights, which can be programmed to display school colors as well as colors celebrating holidays or events. Within the boundaries of the ring, approximately 1,400 concrete pavers will provide opportunities for any person or organization to sponsor a permanent part of the plaza.
A celebratory reception followed in the lobby of the A.W. Mumford Fieldhouse.