Upward Bound Program receives more than $16M in federal funding; Ronald E. McNair Post-Baccalaureate Achievement Program Grant restored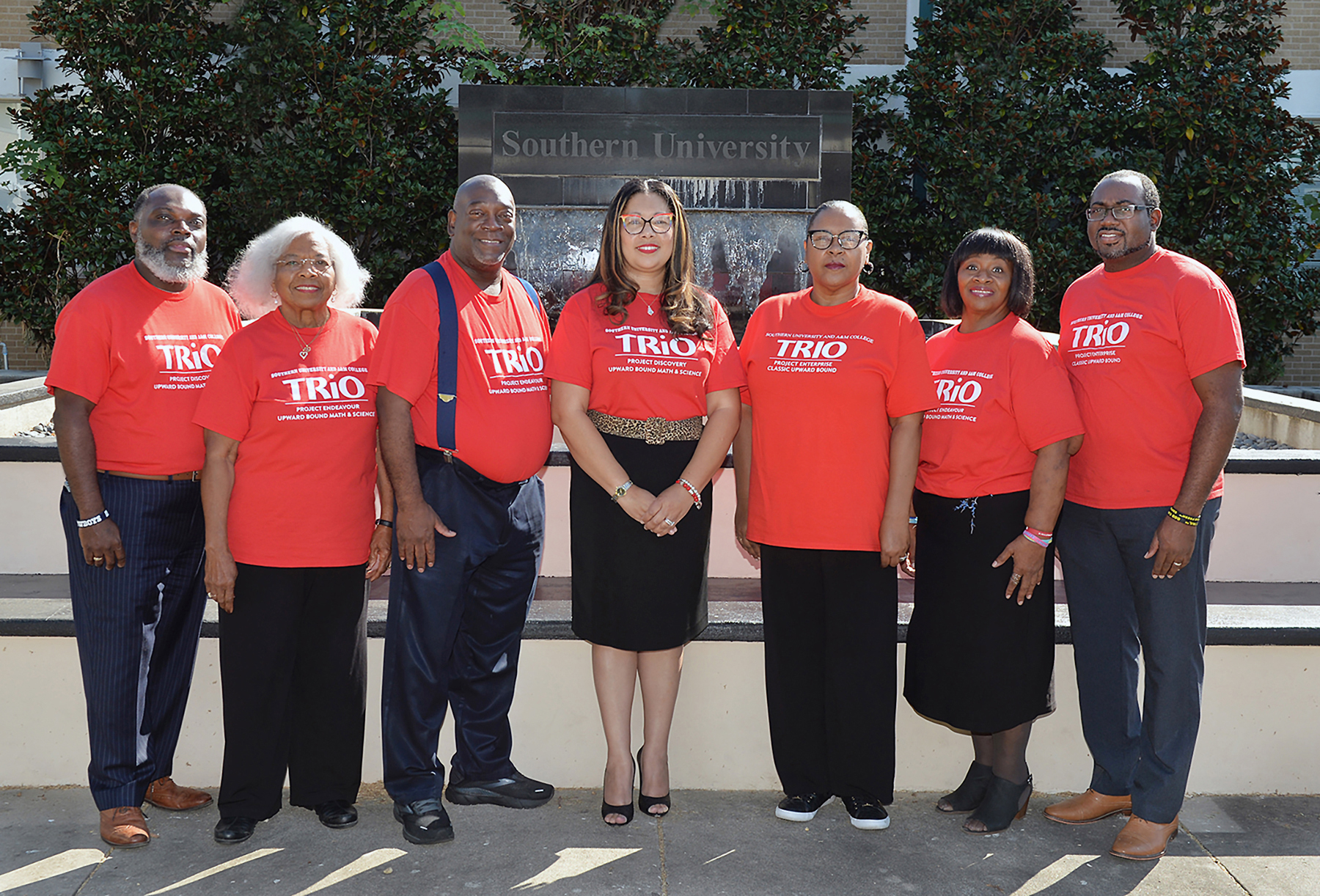 The Upward Bound program at Southern University, part of the U.S. Department of Education, recently received more than $16 million in federal funding this cycle for projects designed for high school students who are identified as potential first-generation college students. This successful grant-writing campaign allows funding for eight Upward Bound projects to begin and three projects to continue. The Trio staff, under the direction of Rhonda Robinson and Kenneth Mackie, work collectively to strengthen the pre-college pipeline at Southern.
Programming includes "classic" Upward Bound services, including tutoring, college counseling, financial aid literacy, on-campus residential opportunities, and more. STEM disciplines are also underscored through the Math and Science Grant awards. All projects are funded for five years, excluding indirect costs.
Upward Bound provides fundamental support to participants in their preparation for college entrance. The program provides opportunities for participants to succeed in their precollege performance and ultimately in their higher education pursuits. Upward Bound serves high school students from low-income families and high school students from families in which neither parent holds a bachelor's degree. The goal of Upward Bound is to increase the rate at which participants complete secondary education and enroll in and graduate from institutions of postsecondary education.
The Ronald E. McNair Post-Baccalaureate Achievement Grant award has been restored at the Baton Rouge campus for five years. This award was an additional highlight to this year's funding co-op.
For more information about Pre-College and Outreach Programs contact Camacia Smith-Ross, executive director for Pre-College and Outreach Programs, at camacia_smith-ross@subr.edu.
For more information about the Upward Bound Program at Southern University, go to Upward Bound Program Overview | Southern University and A&M College (subr.edu)