Visual arts faculty to exhibit recent works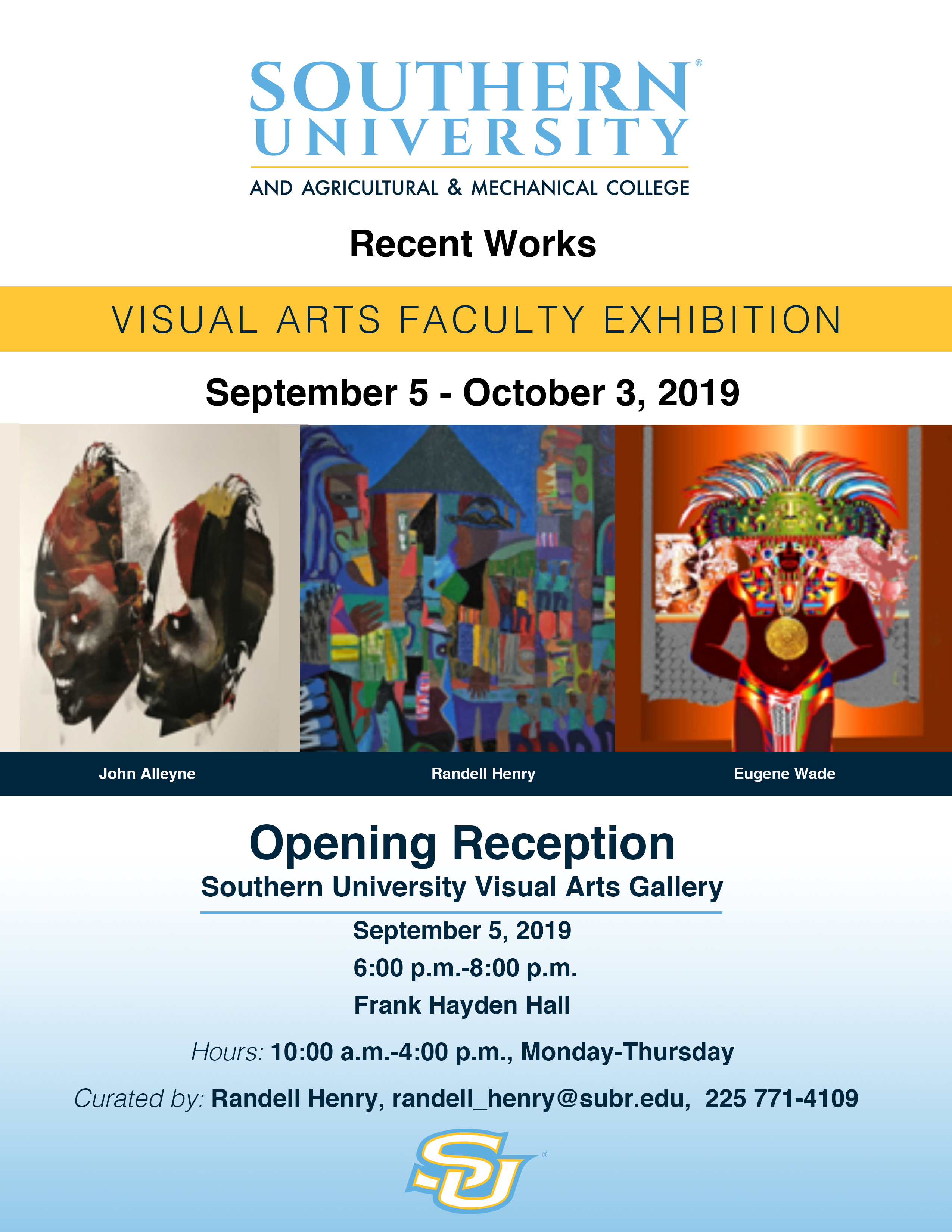 Southern University visual arts faculty will display select recent works on Sept. 5 through Oct. 3 in the Southern University Visual Arts Gallery of Frank Hayden Hall. Participating faculty are John Alleyne, Randell Henry and Eugene Wade. Henry curated the exhibit.
The opening reception will be on Sept. 5 from 6 to 8 p.m. The regular hours for the gallery are 10 a.m. to 4 p.m., Monday through Thursday. For more information, contact Randell Henry at 225-771-4109.