Miss Southern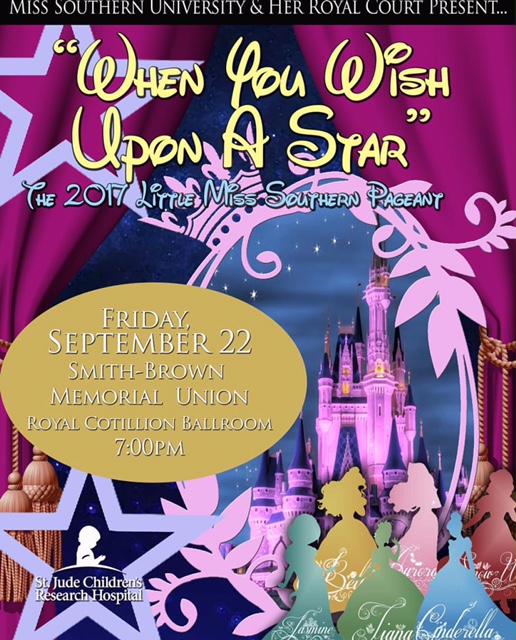 The Little Miss SU will be crowned at the 87th Miss Southern University Coronation, set for Wednesday, October 4, 2017. The pageant will take place Friday, September 22, 2017.
Contestants will have to sell ads to raise money for the St. Jude Children's Research Hospital.
For more information and to apply click here!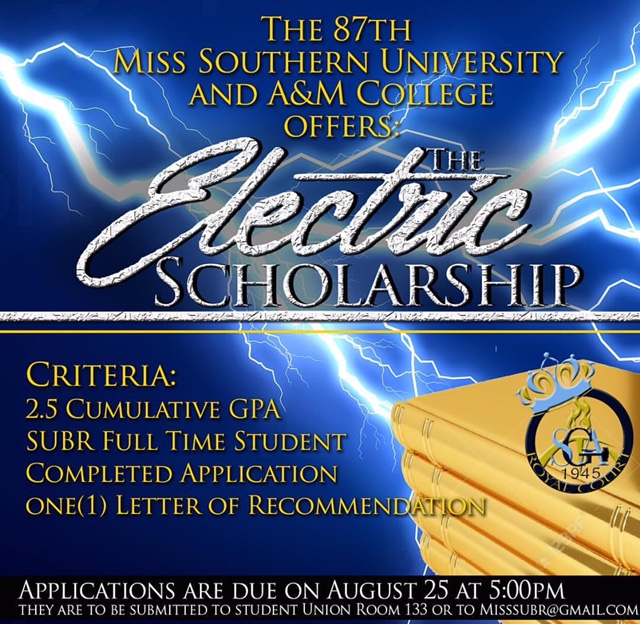 The 87th Miss Southern University introduces the "Electric Scholarship."
The scholarship will be presented to two Jaguars in the amount of $250.
Applications are due on August 25, 2017 in the Student Union Room 133 or click here to apply.