Dr. Earl Doomes
Earl Doomes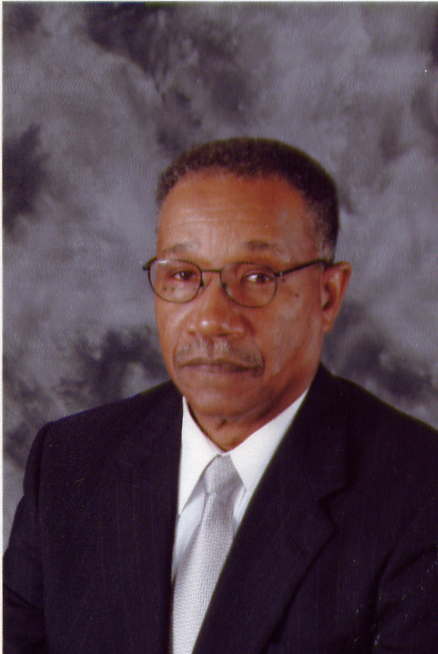 Emeritus Professor of Chemistry
Bachelor's Degree: Southern University, Baton Rouge, LA, June 1964
Ph.D.: Organic Chemistry, University of Nebraska-Lincoln, January 1969
Postdoctoral Research Associate, Northwestern University, 8/1968-8/1969
Research Associate/Visiting Professor, Institute of Molecular Biophysics, Florida State University, 1975-76
E-mail Address: edoomes@aol.com
Research Interests:
Chemical Carcinogenesis, Anti-tumor Agents, Transition Metal (II) Complexes as Models for Redox Proteins, Activated Propenylamino Compounds as Biological Alkylating Agents, Carcinogen - like Bridged Annulenes, Fluorescent Labels for Biopolymers.
Awards and Honors:
Charles E. Coates Memorial Award, Baton Rouge Section, ACS, 1997
White House Initiative Faculty Award for Excellence in Science and Technology

1988
National Science Foundation Science Faculty Fellowship (93 awards nationwide)

1975-76
National Science Foundation Trainee, University of Nebraska-Lincoln

1967-68
Selected Service on Adhoc National Committees and Panels
Member, National Science Foundation (NSF) Panel for Review of Proposals, Science Materials for K-8, Washington, D.C., January, 1992: and July, 1992.
Chair, NIH-MBRS Program Site Visit Team, State University of New York, College at Old Westbury, Long Island, NY, September, 1990.
Chair, NIH-MBRS Program Site Visit Team, San Jose State University, San Jose, CA, January 1991.
Chair, NIH-MBRS Program Site Visit Team, Bethune-Cookman College, Daytona Beach, FL, February, 1991.
Member, NIH-Research Centers in Minority Institutions (RCMI) Program Site Visit Team, Florida A&M University, Tallahassee, FLA, November 7-10, 1994.
Member, NSF Instrumentation Review Panel, Washington, D.C., January 25, 1995.
Member, NIH-Research Initiation in Minority Institutions (RIMI) Review Committee, Bethesda, MD, May 27-30, 1996.
Professional and Honorary Organizations
American Chemical Society (ACS), continuing member

1966 - present
and member of the Organic Chemistry Division of the ACS
Executive Committee, Baton Rouge Section of ACS

1986 – 1988
Sigma XI, The Research Society, continuing member

1966-2005
Student Development as a Faculty Member
Major Professor/Thesis Advisor: Nine successful (completers) M.S. Degree candidates, 1981-1994 (McKnight, Lu, Wynn, Tadayoni, Burton, Kamasa-Quashie, Uwakwe, Keller, and Evans). Lu, Tadayoni, and Burton earned Ph.D. degrees in Chemistry from Louisiana State University (LSU), University of Pittsburg, and LSU, respectively. Two of these students (McKnight and Wynn) completed M.D. degrees, and Kamasa-Quashie pursued the Ph.D. degree at Florida State University. Evans obtained the M.S. degree in December, 1994. Research Mentor/Advisor: twenty-five undergraduate students conducted research under Doomes' guidance, 1977-1992. A majority of this group of students pursued graduate or medical degrees.