SU Chemistry Alumni
Welcome Southern University Chemistry Alumni!! We have launched this page in an effort to reconnect the department with its graduates, to foster connections between the graduates and to highlight our alumni who are doing great things in a wide range of fields all over the world. We encourage you to become involved by submitting articles about the work you or other alumni are doing, as well as, by participating in the various fundraising efforts that will be highlighted on this page. In addition, we have created a Chemistry Alumni Information Form, which will allow you to provide and update your personal and professional contact information so that we can have an up to date database of our alumni. Look for updates and new issues of our quarterly Alumni Newsletter.
Reach us via email: ChemistryAlumni@subr.edu

Find us on Facebook @Jaguar Chemistry Alumni
Alumni Spotlight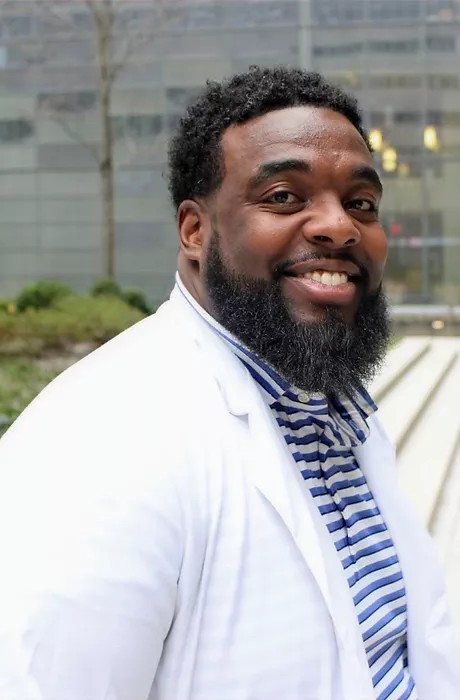 Russell J. Ledet, M.D., Ph.D., MBA
Tulane University School of Medicine/The 15 White Coats
B.S. Chemistry/B.S. Biology 2013
A native of Lake Charles, LA, Dr. Ledet is a man of many experiences.

From 2004 to late 2013, Russell was a cryptologic technician First Class Petty Officer in the U.S. Navy, serving on both active duty and reserve status. He received numerous awards, has traveled the world, and is a proud veteran.

Dr. Russell Joseph Ledet defended his thesis on May 9, 2018, entitled "Utilizing Mass Spectrometry and Chemical Genetics to Identify Substrates of Oncogenic Kinases in Prostate Cancer". He is a recipient of multiple scholarships and graduate fellowships, including the highly coveted Howard Hughes Medical Institute's Gilliam Fellowship for Advanced Studies.

Upon completing his PhD, he then began his medical training journey at the Tulane School of Medicine and Freeman School of Business. Since starting medical school, Dr. Ledet has co-founded The 15 White Coats, a world-renowned organization that helps to propel underrepresented minority students to the next levels of education by providing inspiration and economic support. Dr. Ledet has been featured on CNN, MSNBC, People Magazine, NPR, Washington Post, The Steve Harvey Show, Good Morning America, and most recently the Kelly Clarkson show.

Dr. Ledet has recently completed medical school and he will be starting his residency at Indiana University for Triple Board (Pediatrics/General Psych/Child and adolescent psychiatry), with a focus on mental health accessibility for marginalized communities.


He is married to his wife of 15 years Mallory Alise Brown Ledet and they have two little girls, Maleah Ann and Mahlina Abri.
For more information on Dr. Ledet and his numerous efforts and accomplishments, please click here.
Fundraising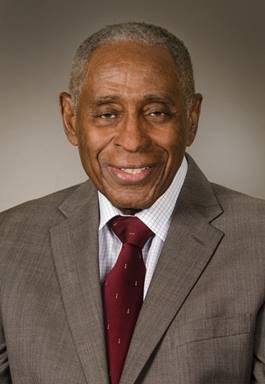 Dr. Vandon E. White
We are making an urgent appeal for SU Chemistry Alumni and Supporters to contribute to our efforts to raise $46,000 to endow a Scholarship in honor of the late Dr. Vandon E. White. The funds from the endowment would provide an annual $1000 scholarship as well as an achievement award for the highest ranking graduating senior, both of which would be named for Dr. White.
Dr. White came to Southern University in 1961 at a time when no person from Southern had earned a PhD in Chemistry and the faculty did not have enough doctoral specialists to cover the major branches of chemistry required for graduation. There were no precollege STEM activities and virtually no opportunities for undergraduate research experiences.
During the early 1960's this changed quickly and by the end of the decade there were 17 PhD's on the Chemistry Faculty which represented the largest assembly of African Americans at any Chemistry department in the country. This decade witnessed an exponential increase of SU Chemistry alumni who completed PhD's in chemistry. These positive elements of program growth and expansion led to the accreditation by the American Chemical Society. Some 50 plus years later Southern remains the most productive HBCU in the nation to have graduated PhDs in Chemistry.
The account for this endowment is coordinated via the Southern University System Foundation. The Foundation contact for the fund will be Mr. Robert Easley, Jr. We are asking for contributions of any amount, but donors at the following levels will be recognized:
$2500 and above Diamond Donor
$1500 - $2499 Platinum Donor
$1000 - $1499 Gold Donor
$500 - $999 Silver Donor
$100 - $499 Bronze Donor
Tax deductible donations to the Dr. Vandon E. White Endowed Scholarship Fund (ID# END50066) can be made through the Foundation by clicking on the link below.
CLICK HERE TO SUPPORT THE VANDON E WHITE ENDOWED SCHOLARSHIP!
Contributions may also be mailed to:
The Southern University System Foundation
ATTN: The Vandon E. White Endowed Scholarship
PO Box 9562
Baton Rouge, LA70813
Please make checks payable to SU System Foundation. In memo section note "Vandon E. White Endowed Scholarship (# END50066)."
We thank you for your support in this important endeavor.
Kind regards,
The Vandon E. White Endowed Scholarship Committee
(Dr. Saundra McGuire, Dr. William Moore, Dr. Edward Doomes, Dr. Conrad Jones, Dr. Kinesha Harris, Dr. Earl Doomes, Dr. Nodie Washington)