SU Nursing student receives nursing scholarship from nursing alumna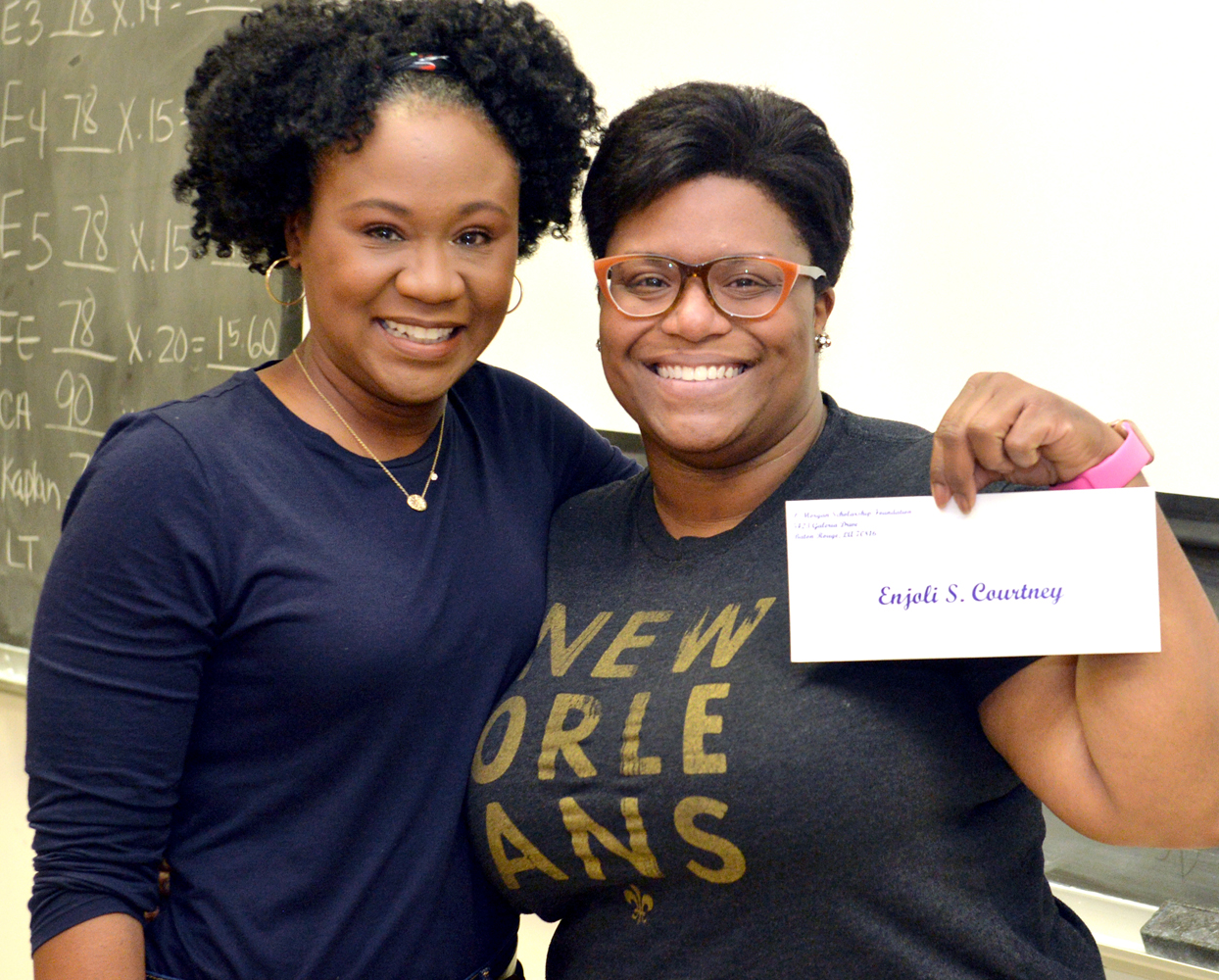 Enjoli Courtney, a graduating senior nursing student in the College of Nursing and Allied Health is the recipient of the Fall 2017 P. Morgan Nursing Scholarship awarded by Patrice Walker, a Spring 1995 Southern University School of Nursing alumna.
This need-based scholarship offers financial assistance to a full-time nursing student who is currently enrolled in Southern University School of Nursing pursuing an undergraduate BSN degree. Scholarship awards are $1,000.00 per semester, subject to availability of funds, for a maximum of two semesters (fall and spring). Scholarship awards shall be used toward tuition and fees, books and supplies, room and board, commuting expenses, and other educational expenses such as the purchase of uniforms and clinical supplies.
The P. Morgan Scholarship was founded by Walker to help undergraduate Southern University nursing students.
"As a former SU nursing student, I remember how expensive books and supplies were," stated Walker. "Tuition was paid, but paying for books was difficult. At that same time, I realized that someday I wanted to be able to start a scholarship for my future colleagues. Twenty plus years later I can hopefully take a little of the burden off someone's shoulders by offering $1,000 per semester to a SUSON student seemed no one truly understands what extras come with this degree."
In addition to being a practicing registered nurse, Walker is a founding member of Walker, Morgan & Thomas Enterprise (WMT) which is a group of 21 companies, the latest venture being Everything Philly and Everything Philly Ice Express. The scholarship is funded through the P. Morgan Scholarship Foundation.