Dr. Spurlock receives Excellence in Teaching Award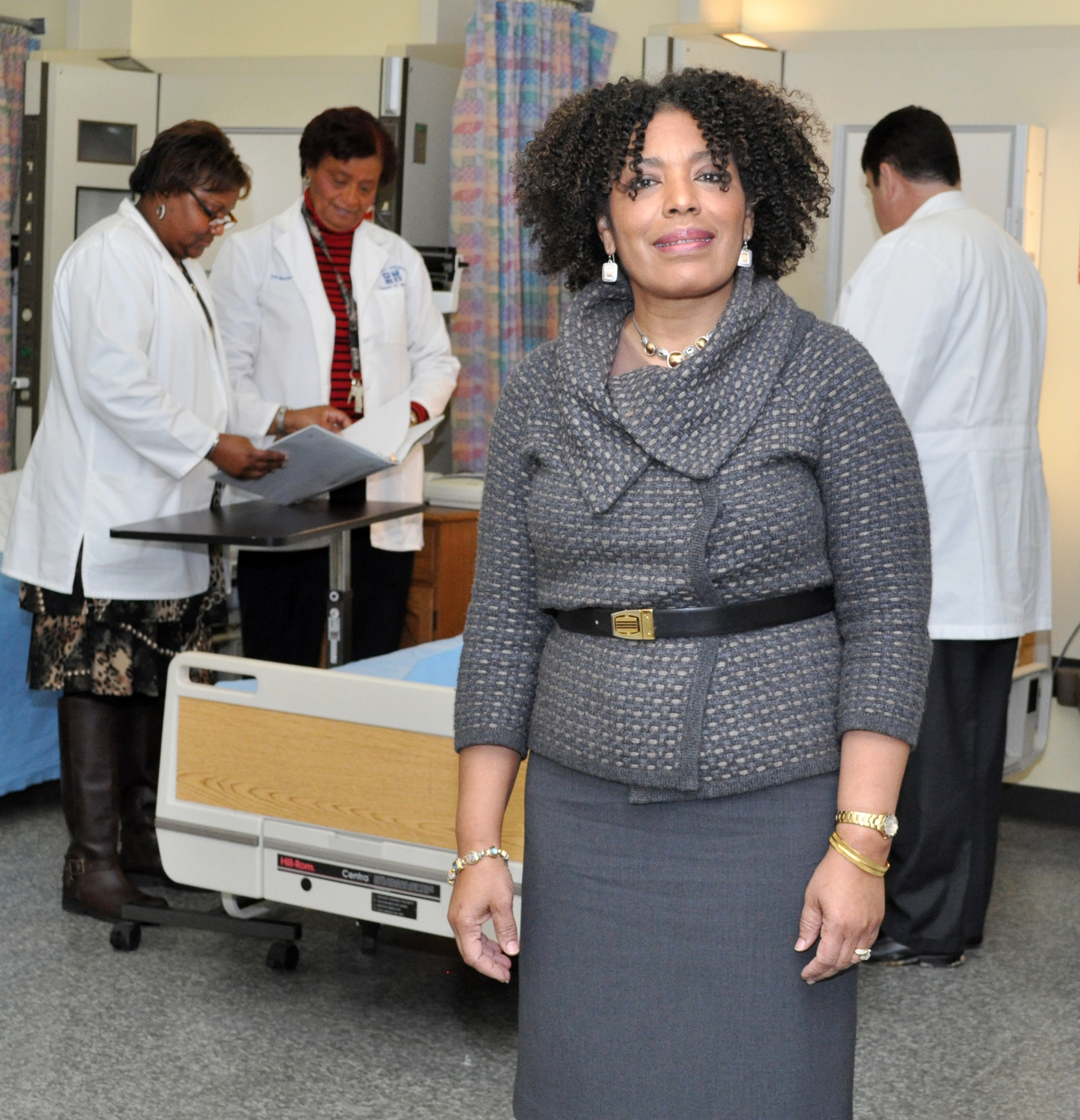 Southern University's Dr. Wanda Spurlock received the 2014 Helen Johnson Cremeens Excellence in Teaching Award presented by the Baton Rouge District Nurses Association on May 5 at the 25th Anniversary Celebrate Nursing Banquet in Baton Rouge.
Spurlock has been a nurse educator in the College of Nursing and Allied Health for 20 years and has been recognized as an "Excellence in Care Specialist" by the Alzheimer's Foundation of America.
"I view this award as a journey to excellence in my role as a nurse educator, not as a destination," said Spurlock.
The criteria for the award stresses that the nurse educator: serves in roles to advance professional nurses and the nursing practice in Louisiana; displays a professional image of nursing in appearance; and recognizes each nursing student's potential and implements strategies for each to excel in a nursing career and in communicating nursing knowledge.
As a nurse educator, Spurlock said her responsibility is to help shape future generations of registered nurses and advance the nursing profession.
"My passion in nursing is to improve the quality of life for persons with Alzheimer's disease, as well as their caregivers," said Spurlock.
Spurlock said she strives to present herself as a positive gerontological nursing role model for her students, as well as an advocate for those impacted by this "devastating" disease, for which no cure exists.
Spurlock is certified by the National League of Nursing as an Academic Nurse Educator and holds board certifications through the American Nurses Credentialing Center in both Psychiatric and Mental Health Nursing and Gerontological Nursing. In 2013, Louisiana Life Magazine recognized Spurlock as one of eight Louisianans of the Year.
The Helen Johnson Cremeens Excellence in Teaching Award is named in honor of the late nursing educator Helen Johnson Cremeens, the wife of the late local TV newscaster Carleton Cremeens. He established the award to honor his wife's love for nursing and her career as a nurse educator.