SU's McGuire named Fellow of prestigious scientists group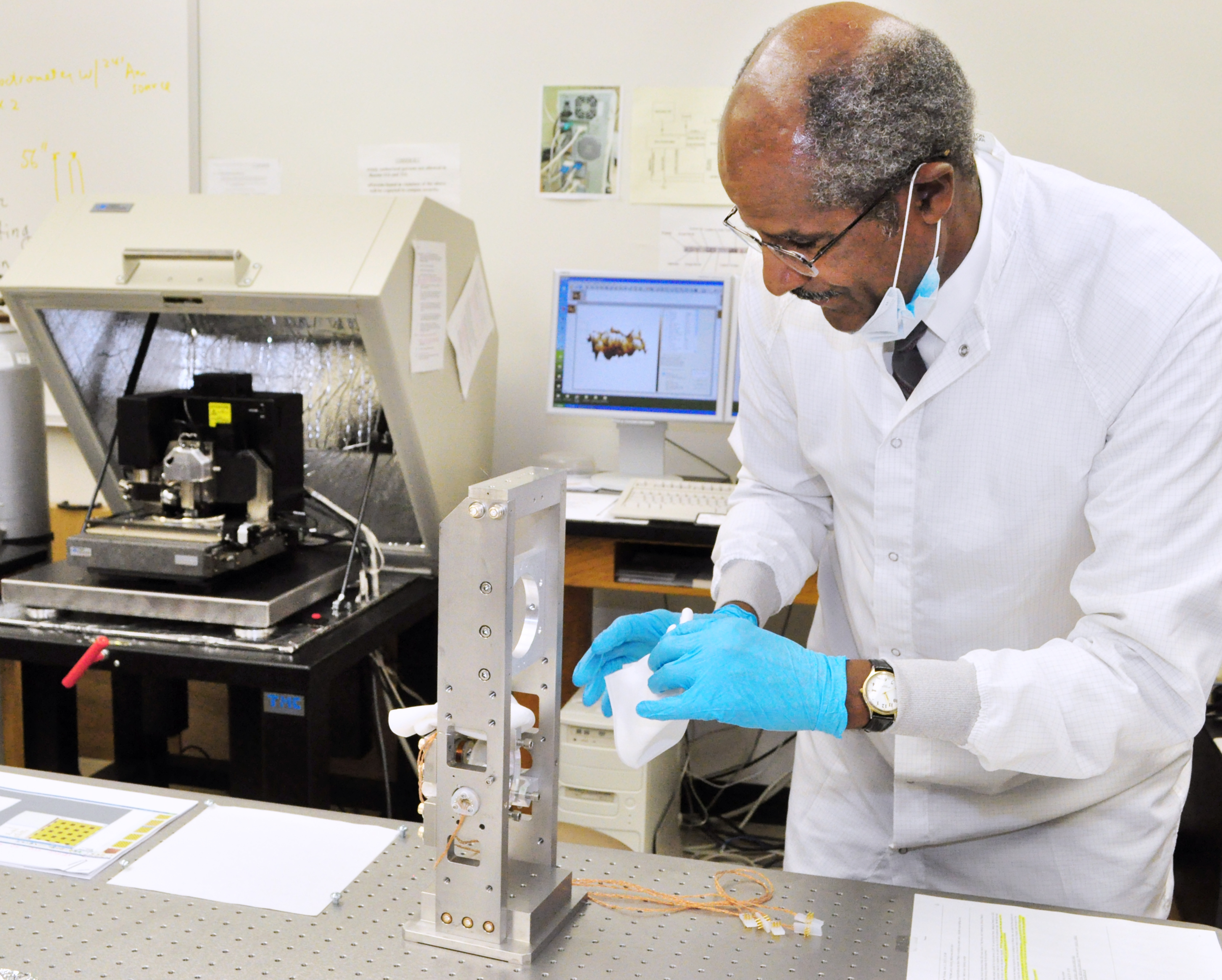 BATON ROUGE, La. - Southern University physics professor, Dr. Stephen C. McGuire was recently selected to be one of 10 inaugural Fellows of a prestigious international group of scientists.
The Laser Interferometer Gravitational-wave Observatory (LIGO) Scientific Collaboration is a group of more than 900 scientists worldwide who have joined together in the search for the elusive gravity waves predicted by Dr. Albert Einstein in his general theory of relativity, a LIGO press release said.
The National Science Foundation is funding the project that is managed by the California Institute of Technology and the Massachusetts Institute of Technology. Southern has been a member of the LSC since 2000.
"It is both an honor to be appointed an LSC Fellow and a privilege to represent Southern University in this world-class physics experiment, especially at such an exciting time in the evolution of the field of gravitational-wave astronomy," McGuire said. "The recognition given to our university and opportunities for our students and faculty have been, and continue to be, truly exceptional."
LIGO consists of two widely separated interferometers within the United States - one in Livingston, La., and the other in Hanford, Washington - operated in unison to detect gravitational waves.
LIGO is a national facility for gravitational-wave research, providing opportunities for the broader scientific community to participate in detector development, observations and data analysis.
McGuire has been active in LIGO, working in the areas of optical materials research and science education outreach since 1999. He serves as the Southern University principal investigator for the LSC and Director of the Southern University Advanced Optical Materials Laboratory located in James Hall on the Baton Rouge campus.
Prior to joining the SU faculty, McGuire was an associate professor of nuclear science and engineering at Cornell University.
McGuire is also a Fellow of the American Physical Society. He received his B.S. in physics with honors from Southern University, a master's degree in nuclear physics from the University of Rochester and a Ph.D. in nuclear science from Cornell University.