Newsroom
Student Affairs & Enrollment Management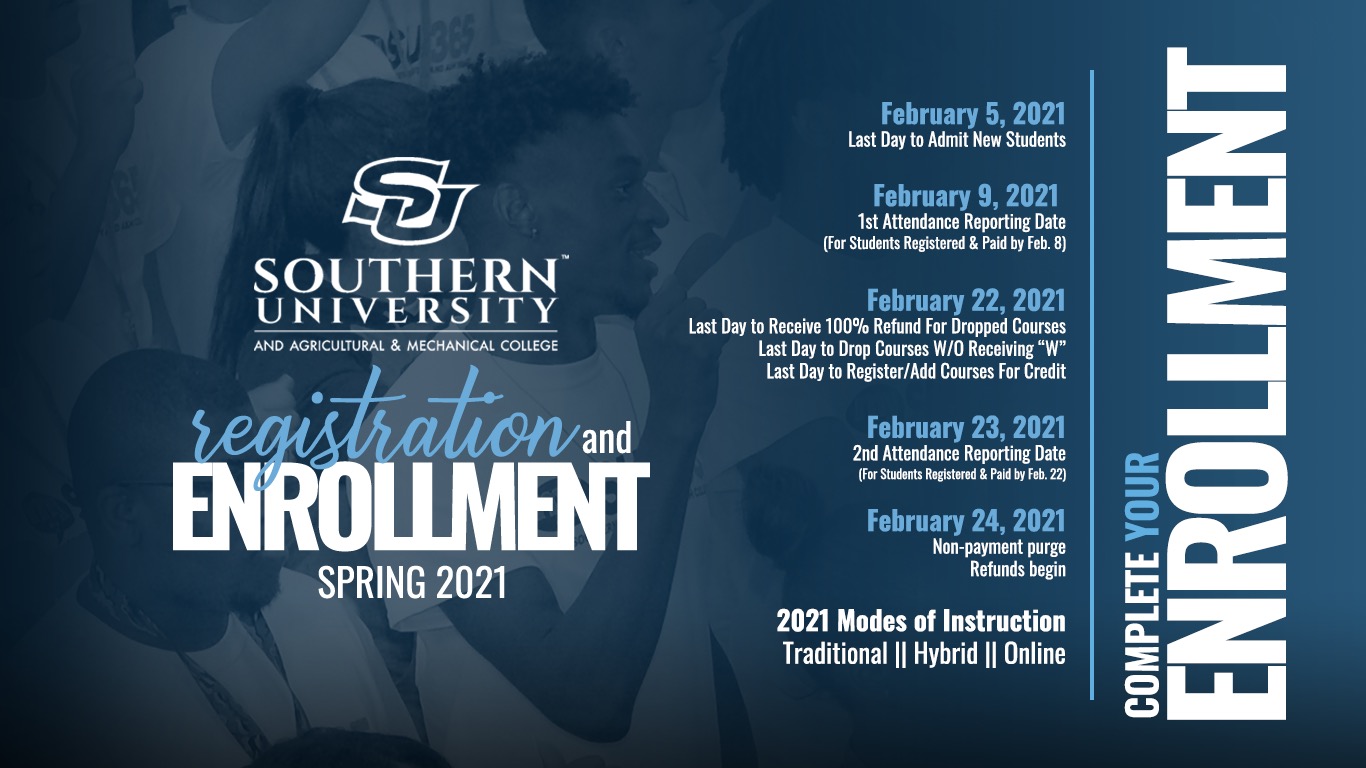 Spring 2021 Registration and Enrollment Deadlines
January 28, 2021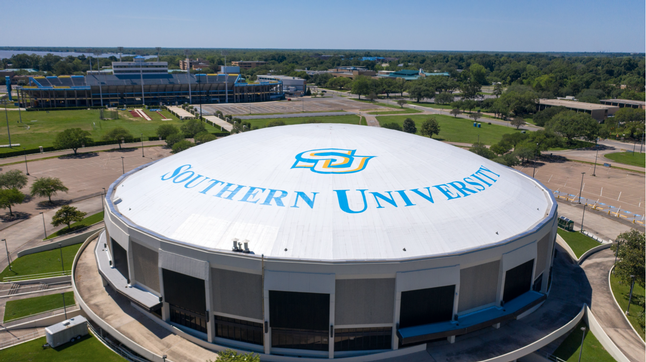 Jag 365 New Student Orientation to be held Aug. 2-9
August 01, 2020
Manual and schedules for Session 1 and Session 2 are detailed here.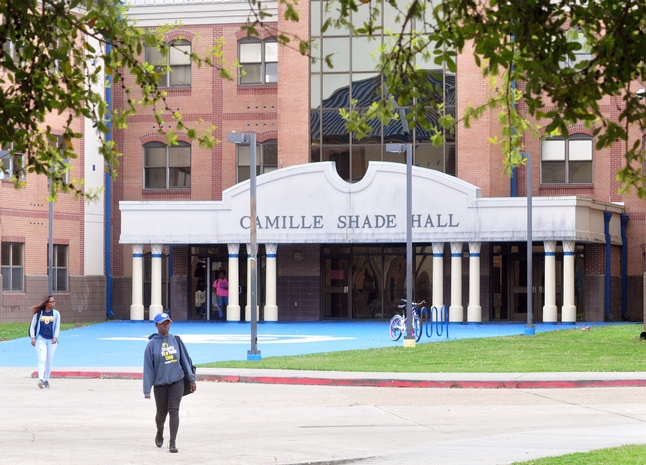 Residential Housing move in on Aug. 4 and Aug. 10
August 01, 2020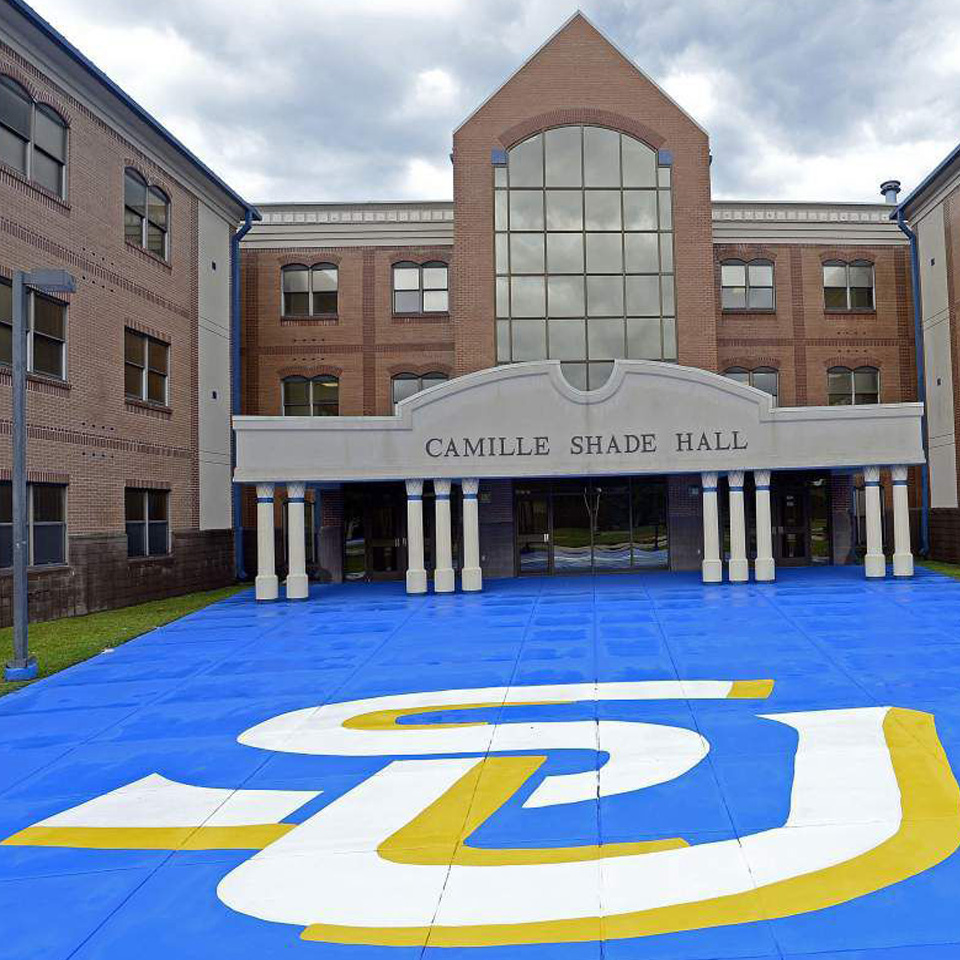 Southern University, Foundation, Alumni Federation partner to help on-campus students transition amid coronavirus concerns
March 20, 2020
Emergency fund aims to provide nominal assistance while the University addresses COVID-19.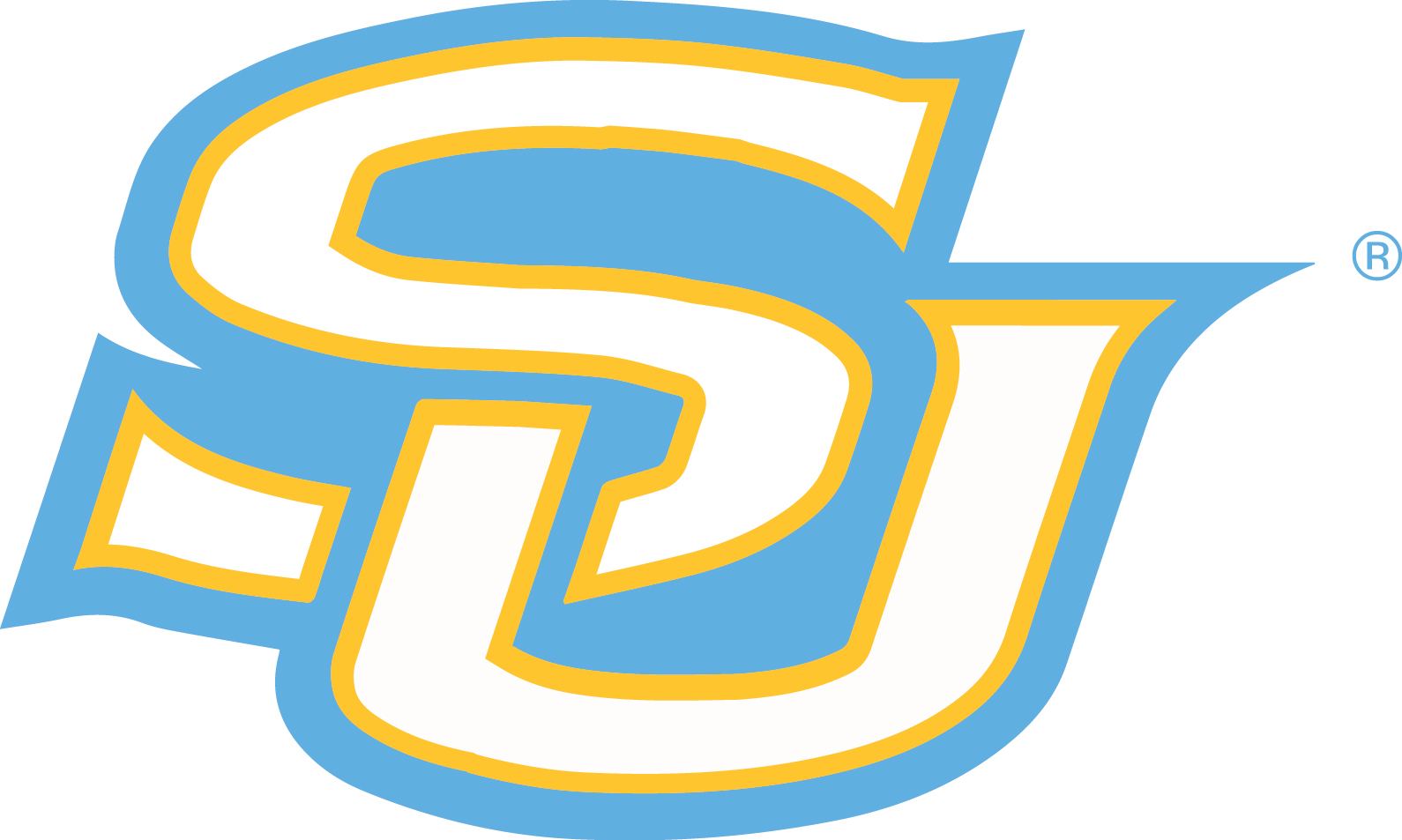 Coronavirus Precautions: Residential Housing, other services info for students
March 18, 2020
Memo from Student Affairs details plans and answers FAQs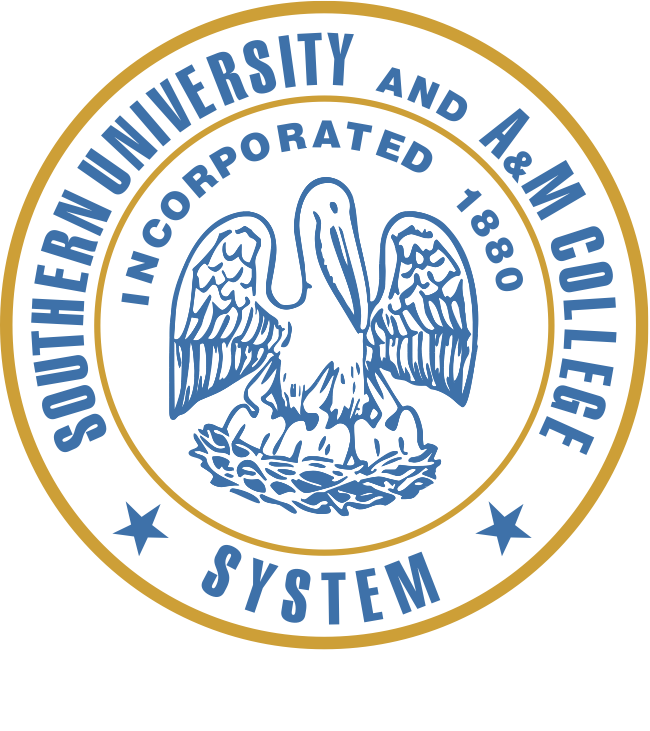 Southern University System campuses detail plans in response to Coronavirus concerns
March 12, 2020
Campuses in Baton Rouge, New Orleans and Shreveport are working on remote classes and more.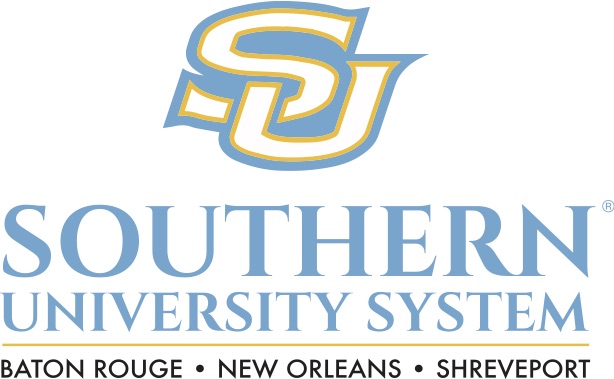 Coronavirus information
February 26, 2020