Louisiana State Rep. Edward "Ted" James to address Summer 2021 graduates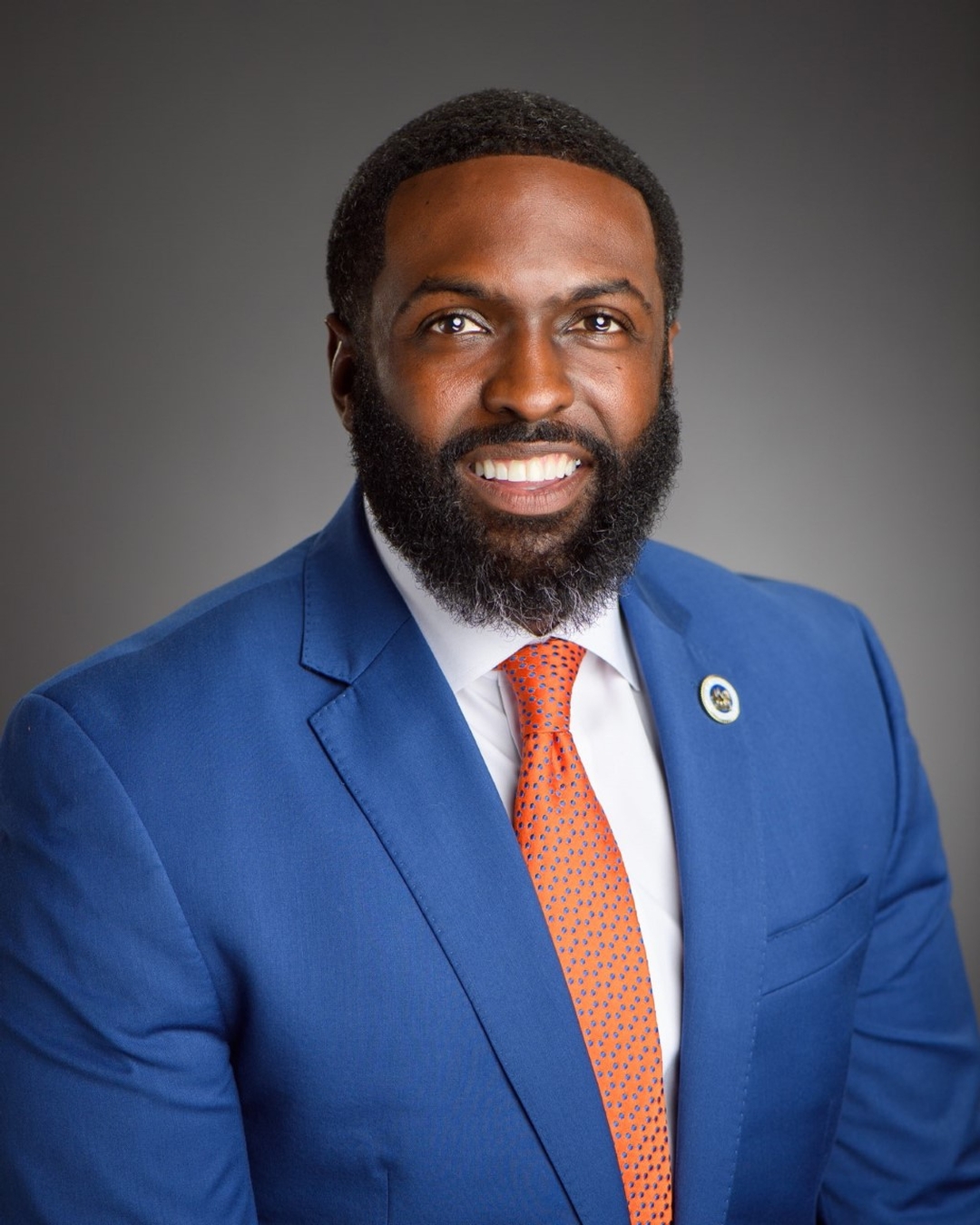 Louisiana State Rep. Edward "Ted" James will return to his alma mater to deliver the commencement address at Southern University's Summer Commencement on Friday, August 6. The ceremony, which includes the graduating class as well as graduates of Spring 2020 and Summer 2020, will begin at 10 a.m. in the F.G. Clark Activity Center. Southern continues to adhere to state and local COVID-19 guidelines, and will enforce the university's campus-wide face mask mandate.
The chief student marshal is Ella A. Dodor, who will be graduating with a bachelor's degree in computer science. She has a cumulative GPA of 3.862.
Rep. James, a Baton Rouge native, was taught at an early age the value of service, strength of community, importance of quality education, and principles of social justice. In 2003, he earned a bachelor's degree in accounting from Southern. He continued his education at the Southern University Law Center, where he graduated cum laude and was Student Bar Association president. In 2006, he earned his juris doctorate and is currently an adjunct law professor.
"My parents met at Southern; I did not just go to school there," James said. "The institution lives inside of me. I'm beyond humbled to be invited back as commencement speaker, and I consider it an honor. 'O Southern, Dear Southern, I owe my all to thee' are more than lyrics. Southern took a young boy with potential and made him a man who recognizes his purpose. I take my responsibility to her seriously, and I hope that I've made her proud."
Upon being admitted to the Louisiana Bar, James began his career working for the administration of Louisiana Gov. Kathleen Babineaux Blanco. He assisted in securing a
$25 million investment in the Louisiana Housing Trust Fund. Later, Gov. Bobby Jindal appointed James to serve on the Louisiana Advisory Commission on Intergovernmental Relations.

James was elected to serve as Louisiana State Representative for District 101 in November 2011. He currently serves as chairman of the Administration of Criminal Justice Committee and chairman of the Louisiana Legislative Black Caucus. With his passion for leadership, James created a bond with Vice President Kamala Harris after serving as one of her Louisiana co-chairs for her presidential election.

James has received numerous honors and awards for his hard work and dedication. He is the recipient of the Baton Rouge Business Report's "Forty Under 40" award, NAACP's "Top 40 Power Players Under 40" award, named to the National Bar Association's 2013 Nation's Best Advocates: 40 Lawyers Under 40, and more. James is a member of the Kappa Alpha Psi Fraternity, Inc. He is also the proud father of his daughter, Harper Ryan James.

For more information regarding our Summer 2021 commencement, click here.