Political science chair Samuels addresses Press Club post-election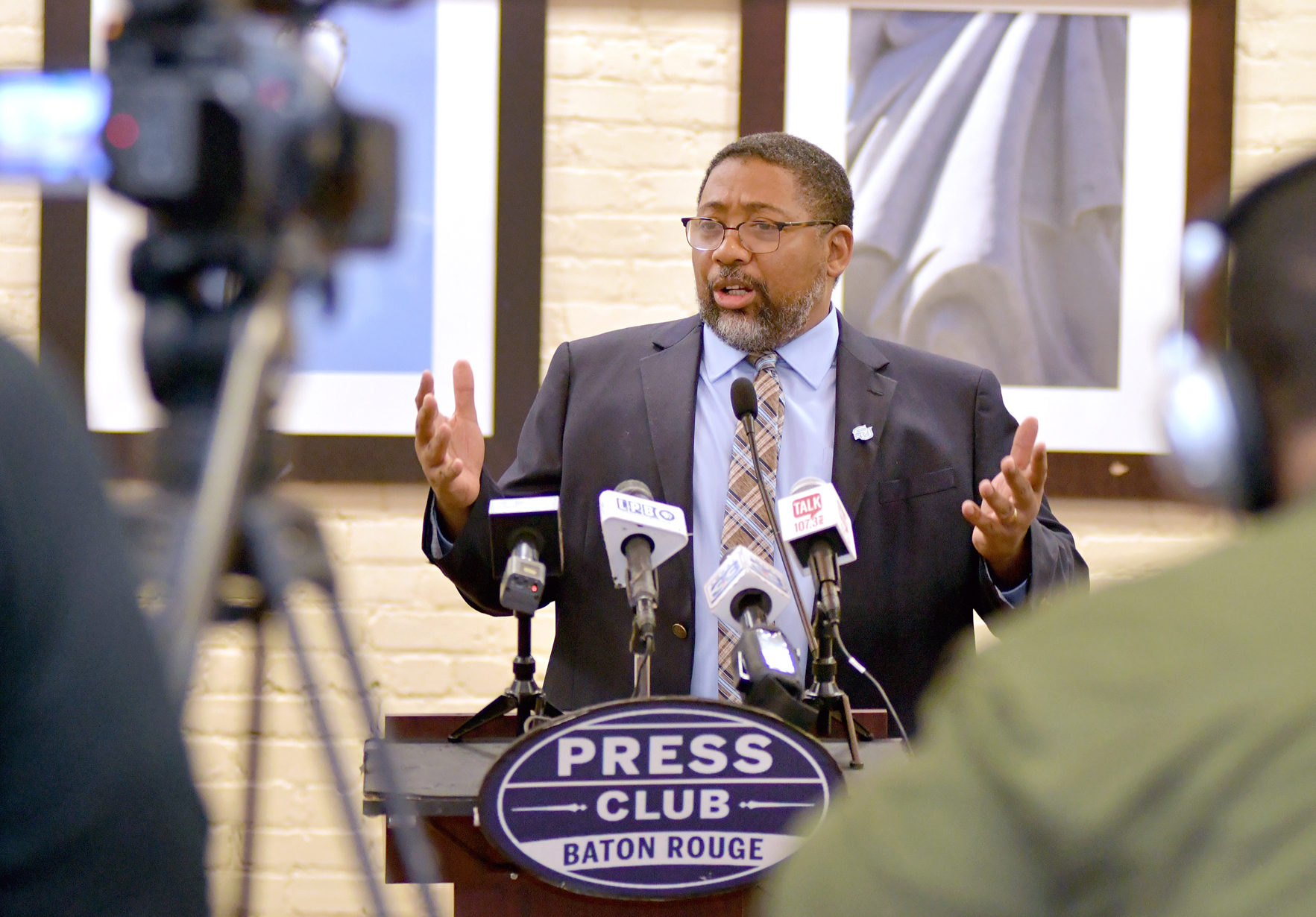 Albert Samuels, chair and professor of political science in the Nelson Mandela School School of Public Policy and Urban Affairs at Southern University, today was the guest speaker for the Press Club of Baton Rouge. Samuels presented an analaysis of Louisiana's general election held on Nov. 16. Topics included the governor's race and the impending landscape of the state legislature. After his presentation, Samuels took questions from reporters from several local and regional outlets. The presentation was part of the Press Club's regular meeting held at the Belle of Baton Rouge Hotel.
The full presentation and Q&A is avaialble for playback at https://video.lpb.org/show/press-club/.