Southern University selected as pilot institution for CIA recruitment, workforce program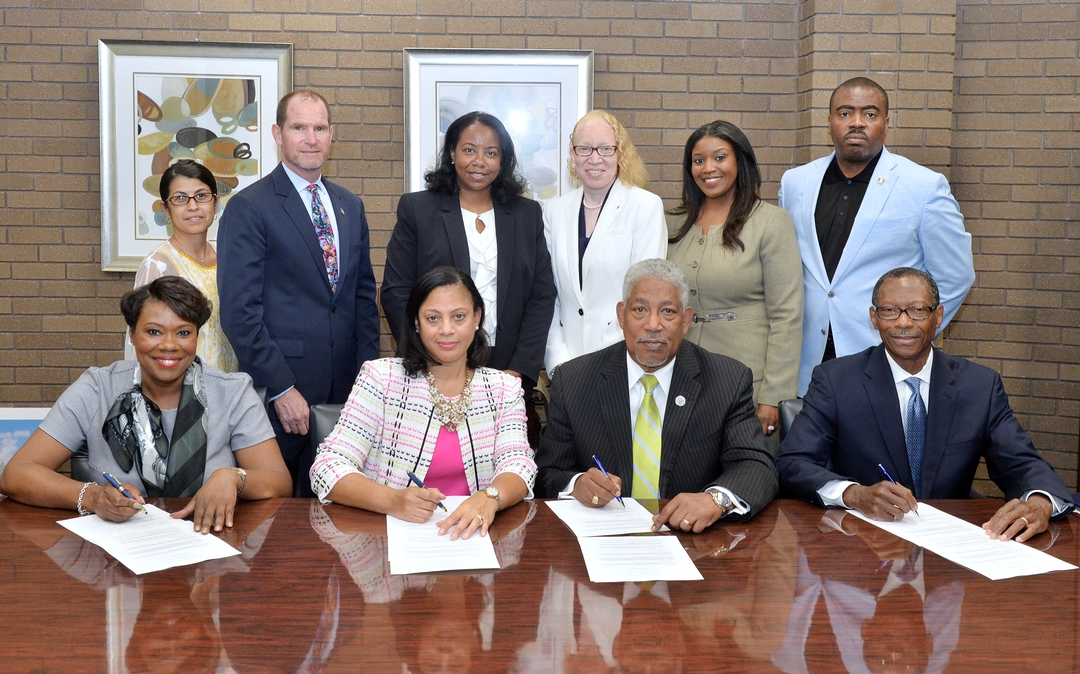 Southern University System Selected as Pilot Institution for CIA's White House Initiative on HBCUs Recruitment and Workforce Development Program
The Southern University System and the Central Intelligence Agency (CIA) on Monday entered into an unprecedented partnership to benefit students and faculty. President-Chancellor Ray Belton, Executive Vice President-Chancellor James Ammons, and representatives from the CIA signed a Memorandum of Understanding that will serve as the foundational framework for the university system's participation in the CIA's recruitment and workforce development initiative, which is part of the White House Initiative on Historically Black Colleges and Universities. The Southern University System Board of Supervisors will ratify the agreement at Friday's board meeting on campus.
According to the MOU, the CIA chose Southern as the first participant based on the university system's accredited programs, the graduation rate of its students, and the CIA's track record of onboarding highly skilled and well-qualified talent.
"Southern University is honored to have been chosen as the first institution to partner with the CIA for this initiative," Belton said. "The reputable stature of the CIA alone is an asset to the university, students and faculty, and we believe that the outcomes will be mutually beneficial for all involved.
"For nearly 140 years, Southern has been a leader in innovation and scholarship. This opportunity with the CIA adds to our extensive portfolio of public and private partnerships that allow our students and faculty to expand their knowledge and to enhance their technical skills."
The MOU allows the CIA to engage in a broad range of classroom workshops, curriculum development, and recruitment activities to foster ongoing relationships with key university staff and personnel on Southern's five campuses, and will provide for immediate contact with a qualified and diverse applicant pool.
The Southern University System is comprised of Southern University Baton Rouge, Southern University New Orleans, Southern University Shreveport, Southern University Law Center, and Southern University Agricultural Research and Extension Center. The System is the only HBCU system in the nation.