Two students selected to participate in 2021 Lamar Governor's Fellowship Program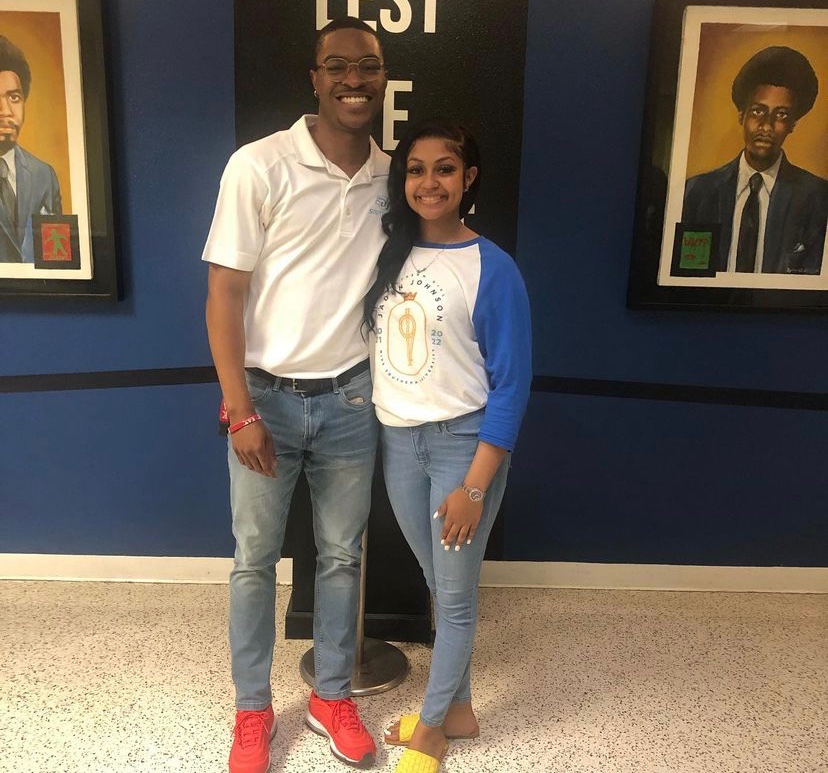 Kevin Taylor-Jarrell II and Jaden Johnson are among 14 college students selected to participate in this year's Lamar Governor's Fellowship Program in Louisiana Government. This is a unique chance for students to learn directly about the formation and execution of public policy, as well as Louisiana's rich history and current issues. Louisiana's Office of the Governor, the Lamar family, Louisiana State University, Southern University, and the Baton Rouge Area Foundation collaborated on the nonpartisan initiative.

Based on their areas of study, each student has been allocated to work at a cabinet-level agency in Baton Rouge. They will work in state agencies as well as take part in a weekly lecture series and field trips geared to broaden their experience and understanding of Louisiana government.

"These fourteen students represent the next generation of Louisiana's leaders, and I am inspired by their excitement to move our state forward," said Gov. Edwards. "This program will provide them an invaluable learning experience on policy-making and the governing process. Our goal is to ensure their success in the program and help them understand the vital role they play in Louisiana's future."

Kevin Taylor-Jarrell II serves as the 2021-2022 Student Government Association and will be working in the Depart of Wildlife and Fisheries. During Jarrell's tenure at Southern University, he has been active in many organizations including Junior Class President (2020-2021), Executive Cabinet Business Manager (2019-2020), Executive Cabinet Activities Coordinator (2018-2019), Fall 2018 Inductee of The Collegiate 100 of Southern University, Spring 20 Inductee of The Alpha Sigma Chapter of Kappa Alpha Psi. Fraternity Inc., Third Coast Organization President (2018-Present), Southern University Orientation Leader (2019), Jaguar Ambassador (2018-2019), Delores Margaret Richard Spikes Honors College Student (2018- Present), Member of The National Association of Black Accountants (2018-Present), and Thurgood Marshall College Fund Scholar (2018-Present).

"I am elated and thankful to have been chosen to be a part of the Governor's Fellows Program in Louisiana Government," Jarrell said. "It is exciting for me to have the opportunity to recommend a policy for the Depart of Wildlife and Fisheries, and I look forward to gaining insight and advice from our public officials."
Jaden Johnson serves as the 91st Miss Southern University and will be working in the Department of Environmental Quality. Johnson is a member of the NAACP Southern University Brand, Collegiate 100 Black Women of Southern University, and serves as the connections chair for the Beta Psi Chapter of Alpha Kappa Alpha Sorority, Inc.

"Being one out of the 14 students selected to be a 2021 Lamar Governor's Fellow is an honor," Johnson said. "This opportunity will allow me to expand my leadership skills as well as develop a better understanding of Louisiana's governing process."

For more information on the Class of 2021, click here.