SU Chemistry Alumni
Welcome Southern University Chemistry Alumni!! We have launched this page in an effort to reconnect the department with its graduates, to foster connections between the graduates and to highlight our alumni who are doing great things in a wide range of fields all over the world. We encourage you to become involved by submitting articles about the work you or other alumni are doing, as well as, by participating in the various fundraising efforts that will be highlighted on this page. In addition, we have created a Chemistry Alumni Information Form, which will allow you to provide and update your personal and professional contact information so that we can have an up to date database of our alumni. Look for updates and new issues of our quarterly Alumni Newsletter.
Reach us via email: ChemistryAlumni@subr.edu

Find us on Facebook @Jaguar Chemistry Alumni
Alumni Spotlight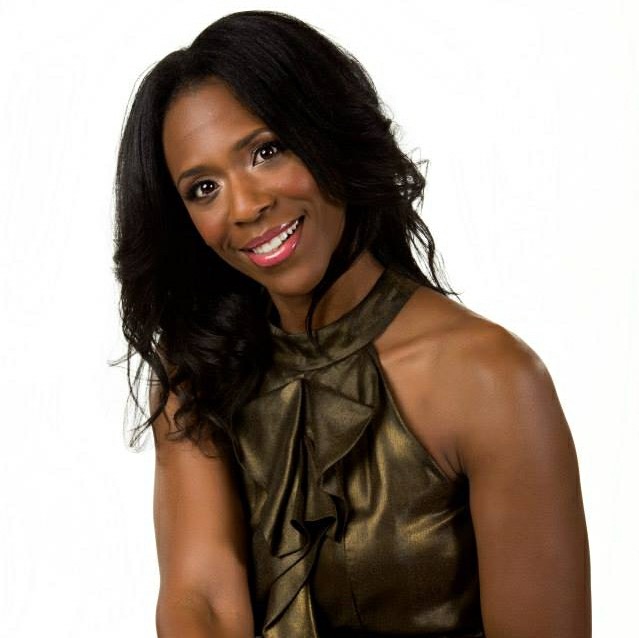 Rolanda (Johnson) Wilkerson, Ph.D.
Procter and Gamble Hair Care
B.S. Chemistry 1998
Rolanda (Johnson) Wilkerson is a nearly 12 year veteran of Procter & Gamble. She is a Principal Scientist who has experience working on skin and hair care brands such as Olay, Secret, Venus, Pantene, Clairol, Head and Shoulders and Pantene. She is responsible for working with dermatologists, clinicians, and P&G Beauty scientists to research and report on the latest and emerging skin and hair science and technologies that have applications for consumer products.
Rolanda has extensive technical experience both inside and outside the laboratory. With experience ranging from very upstream research on hair color, hair shampoos and scalp care, to skin science, she has a deep understanding of women and women's hair and skin care concerns and needs. As a scientist, Rolanda has experience designing and executing consumer studies and pre-clinical trials in order to understand the performance of newly developed formulations for personal beauty needs. She has also studied other important areas of skin science such as assessing the availability of actives in the hair follicle. Her scientific work has been published in key peer-reviewed journals and she has presented at several professional and scientific meetings. She has shared her professional expertise on nationally televised shows such as CBS' "The Talk" and Lifetime's "The Balancing Act".
Rolanda received her Bachelor of Science in Chemistry from Southern University in 1998 and she is also a graduate of Louisiana State University in Baton Rouge, Louisiana where she received a Ph.D. in Organic Chemistry.
She has affiliations with professional organizations, including 100 Wise Women of Cincinnati, she serves on the Board of The Nutrition Council of Cincinnati, is an alumni member of the Cincinnati Chamber of Commerce Women Excel Leadership (WE LEAD) program, and was selected as a YWCA Rising Star, a YMCA Black and Latino Achiever and a member of the Cincinnati Venue Magazine's 2016 class of Great Leaders Under 40. Rolanda has spoken at numerous events on the "importance of skin and body care", "Careers in STEM", "finding your purpose" and "being all you can be". Her passion is motivational speaking and mentoring. As a part of her passion, she formed TransformHer Fitness and Wellness, LLC and Beauties and Brains, two organizations dedicated to the uplifting of women and young girls.
Always willing to accept a challenge, Rolanda recently competed as a state finalist in Mrs. Ohio, winning Best in Interview and Beauty. She is also a National Physique Committee figure fitness competitor.
She is married to Jason Wilkerson and they have two children Jason (4 years old) and Jordan (2 years old). She and her family reside in Cincinnati, OH.
Fundraising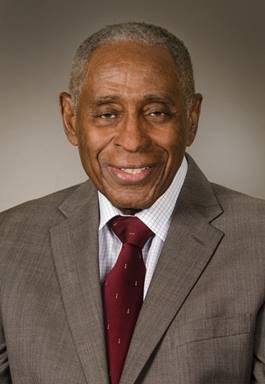 Dr. Vandon E. White
We are making an urgent appeal for SU Chemistry Alumni and Supporters to contribute to our efforts to raise $46,000 to endow a Scholarship in honor of the late Dr. Vandon E. White. The funds from the endowment would provide an annual $1000 scholarship as well as an achievement award for the highest ranking graduating senior, both of which would be named for Dr. White.
Dr. White came to Southern University in 1961 at a time when no person from Southern had earned a PhD in Chemistry and the faculty did not have enough doctoral specialists to cover the major branches of chemistry required for graduation. There were no precollege STEM activities and virtually no opportunities for undergraduate research experiences.
During the early 1960's this changed quickly and by the end of the decade there were 17 PhD's on the Chemistry Faculty which represented the largest assembly of African Americans at any Chemistry department in the country. This decade witnessed an exponential increase of SU Chemistry alumni who completed PhD's in chemistry. These positive elements of program growth and expansion led to the accreditation by the American Chemical Society. Some 50 plus years later Southern remains the most productive HBCU in the nation to have graduated PhDs in Chemistry.
The account for this endowment is coordinated via the Southern University System Foundation. The Foundation contact for the fund will be Mr. Robert Easley, Jr. We are asking for contributions of any amount, but donors at the following levels will be recognized:
$2500 and above Diamond Donor
$1500 - $2499 Platinum Donor
$1000 - $1499 Gold Donor
$500 - $999 Silver Donor
$100 - $499 Bronze Donor
Tax deductible donations to the Dr. Vandon E. White Endowed Scholarship Fund (ID# END50066) can be made through the Foundation by clicking on the link below.
CLICK HERE TO SUPPORT THE VANDON E WHITE ENDOWED SCHOLARSHIP!
Contributions may also be mailed to:
The Southern University System Foundation
ATTN: The Vandon E. White Endowed Scholarship
PO Box 9562
Baton Rouge, LA70813
Please make checks payable to SU System Foundation. In memo section note "Vandon E. White Endowed Scholarship (# END50066)."
We thank you for your support in this important endeavor.
Kind regards,
The Vandon E. White Endowed Scholarship Committee
(Dr. Saundra McGuire, Dr. William Moore, Dr. Edward Doomes, Dr. Conrad Jones, Dr. Kinesha Harris, Dr. Earl Doomes, Dr. Nodie Washington)