Starvision Television Cable System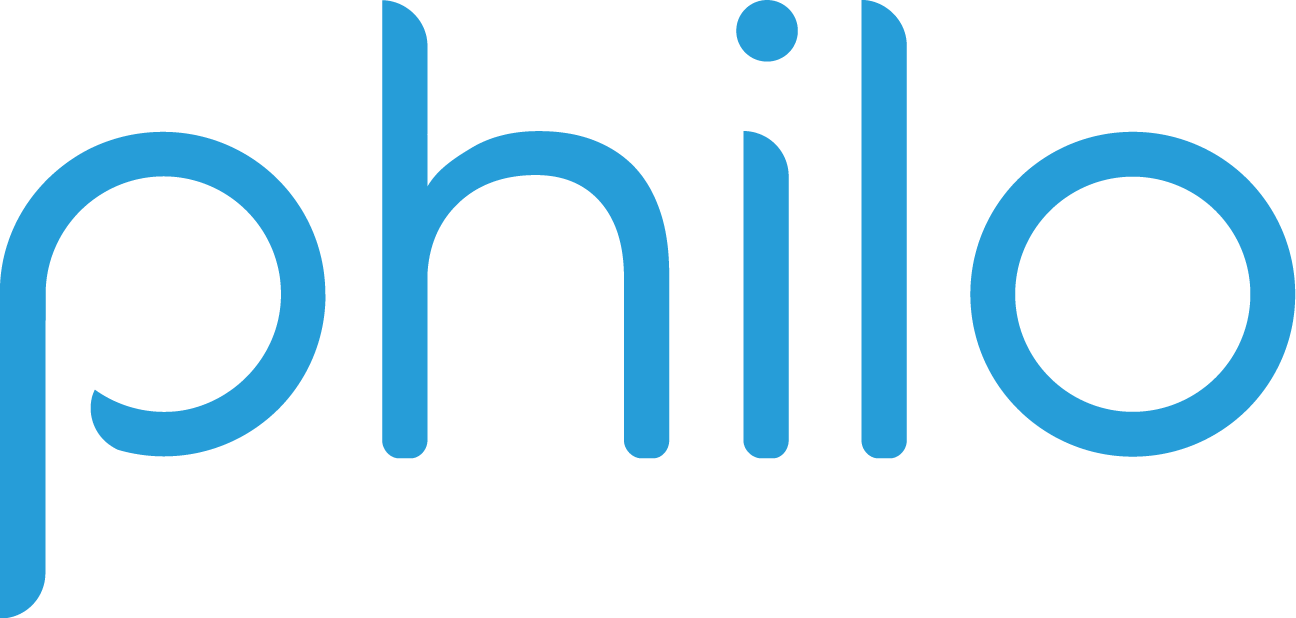 Starvision Television & Philo have partnered with Southern University to provide the next-generation of cable television system for the Baton Rouge campus.
Starvision Television has been the leading satellite service provider in the Gulf Coast Region for the past twenty-five years. They have installed over 20,000 satellite systems in both the residential and commercial markets.
Founded at Harvard University with the idea of providing a better television service for the college environment, Philo is a next-generation IPTV platform that lets residential students enjoy TV wherever and whenever they want on campus. These students will have access to prime-time TV, live news, sports, and entertainment not only on TVs in their dorm rooms, but also on laptops, smartphones, and tablets in the dining halls and lounges around campus. Campuses such as the University of Alabama (SEC), Ohio State University (Big 10), Miami University (ACC) & the University of Michigan (Big 10) now use Philo.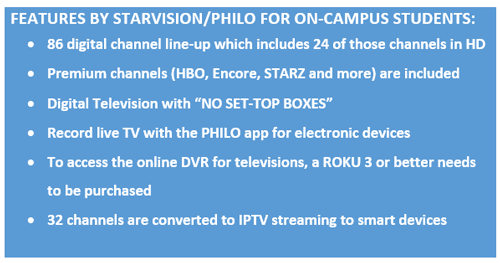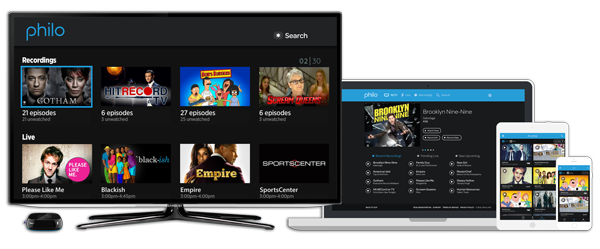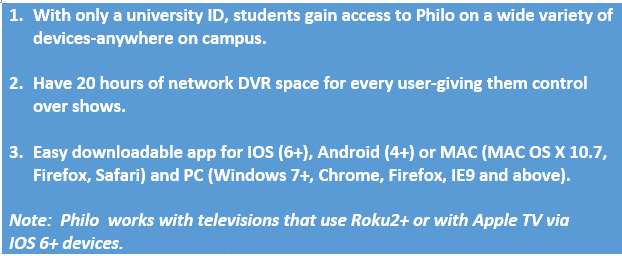 Starvision Television will be available throughout Southern University Baton Rouge campus starting Thursday, September 1, while the Philo IPTV services will be available in mid-September. For more information, contact Division of Information Technology at (225) 771-3935.
Note: Televisons without a internal digital tuner will not be able to receive the new channels. To access the new channels now, run a digital channels scan on your TV.