Dr. Robert H. Miller, Jr.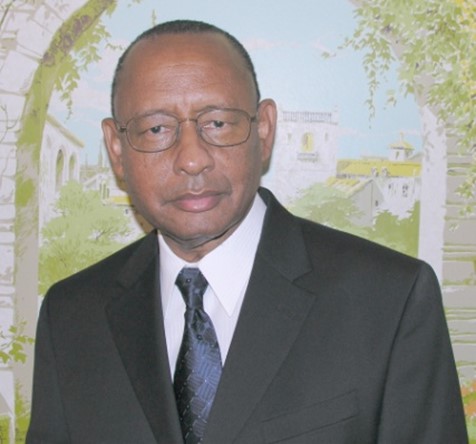 Professor of Chemistry and Dean Emeritus
Robert H. Miller, Jr. is a native of Linden, Alabama, a small town of 3,000 persons located in Marengo County in southwest Alabama.
Upon graduating valedictorian from Linden Academy High School, he matriculated at Alabama A&M University in Huntsville, from which he graduated Summa Cum Laude with a B.S. degree in chemistry and mathematics. Subsequently, he received a Ph.D. in physical chemistry and mathematics from Ohio University in Athens. As a graduate student at Ohio University, he did his research in the field of molecular vibrations, which focused on using infrared and Raman spectroscopy to measure force constants in aluminum halides.
Immediately upon receiving his Ph.D. in 1965, he joined the Chemistry Department of Southern University at Baton Rouge (SUBR). Over the next 50 years, Dr. Miller, by way of authoring and coauthoring funded research and educational proposals totaling more than $3.5M, played a major role in the enhancement of undergraduate and graduate chemical education at SUBR. During this period, he served as Chair of Chemistry for 8 years and Dean of Sciences for 16 years while advising or co-advising more than 40 M.S. students, coauthoring several papers in the areas of gas chromatography and nuclear magnetic resonance, and serving on multiple dissertation committees in Environmental Toxicology. Dr. Miller officially retired from SUBR in 2015.
On April 21, 2017, the university bestowed upon him the honor of Dean Emeritus.