About Us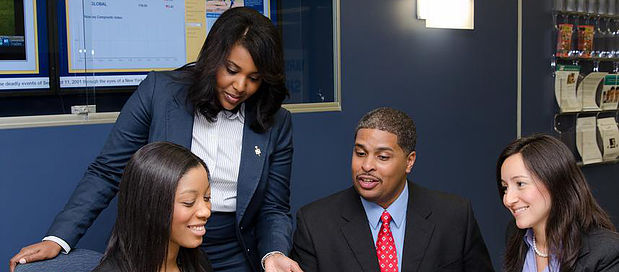 The MBA is designed to implement the College of Business mission to provide instruction, research and service to the state of Louisiana, the nation, and the world. The mission of the College of Business at Southern University and A&M College in Baton Rouge, Louisiana is "To provide a quality business program that prepares students with diverse backgrounds for global career challenges and makes a significant contribution to the public and private sectors." The College contributes to economic development through relationships with corporations and small and minority businesses as well as through outreach activities which foster motivation for educational achievement. The primary focus of the College of Business has traditionally been and continues to be on teaching.
Both the College and the University emphasize student preparation for the work force. As stated in the purpose statement for the University, Southern University "prepares students to compete globally in their respective professions, and to engage in advanced study in graduate and professional schools." The University provides a core of liberal arts courses, quality academic programs and support services to meet the diverse needs and abilities of all qualified students.
Associate Dean and MBA Director
Dr. Derrick V. Warren
Suite 202 T.T. Allain Hall
Baton Rouge, Louisiana 70813
Phone: 225-771-6248
Fax: 225-771-5262
Email: derrick.warren@sus.edu
or
Assistant to Associate Dean & MBA Director
Jennifer C. Caldero, M.B.A., M.P.A.
Suite 202 T.T. Allain Hall
Baton Rouge, LA 70813
Office: 225-771-6249
Fax: 225-771-5262
Email: jennifer.caldero@sus.edu