Newsroom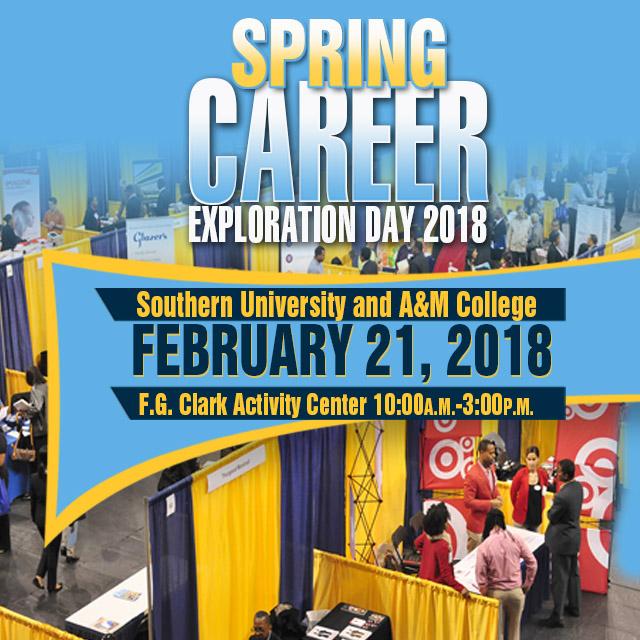 Career Exploration Week starts on Monday
February 17, 2018
The Southern University Office of Career Services will be hosting its Spring Career Exploration Week starting on Monday, February 19, 2018, in the F.G. Clark Activity Center. Every year, many Southern students attend and leave with job prospects and offers. This is a great opportunity for all students to come and start your real world journey. We encourage freshman and sophomores to come and begin the search for an internship.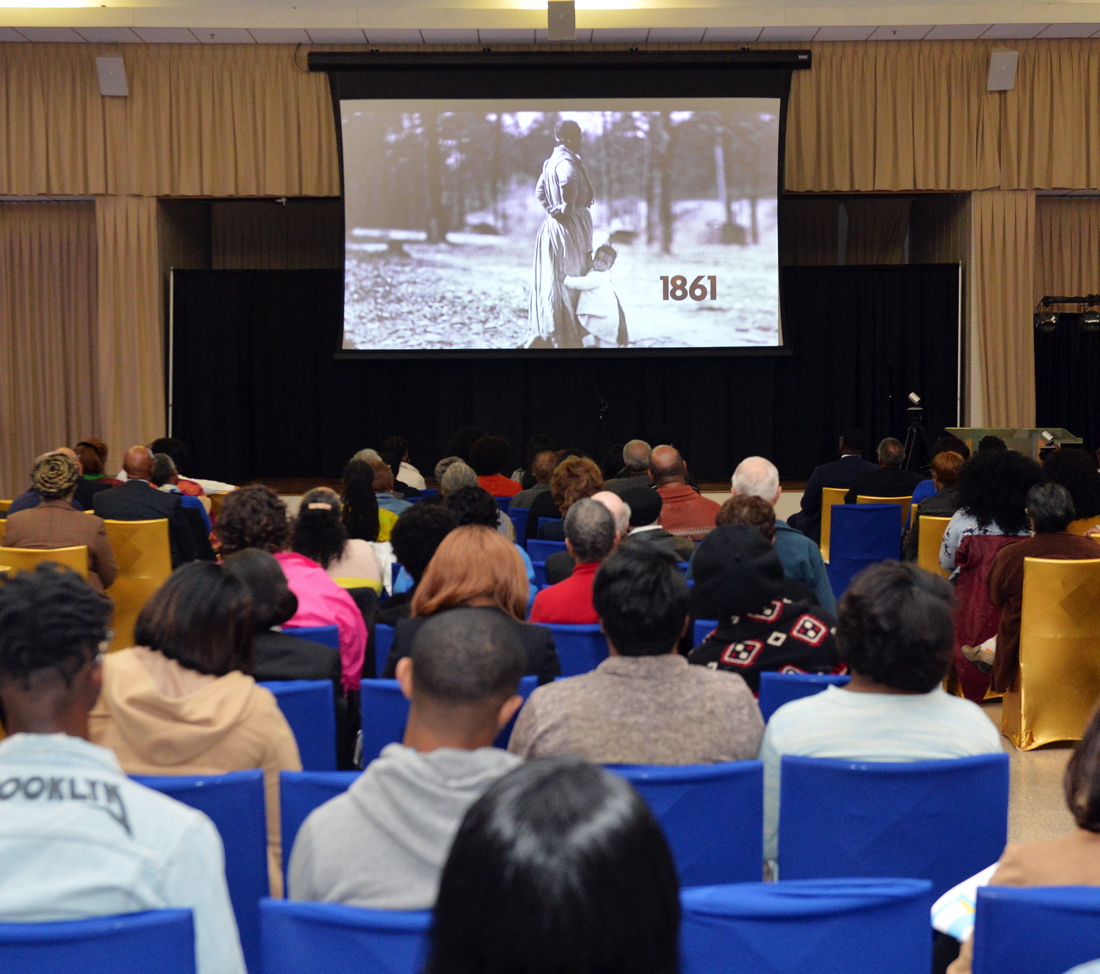 Tell Them We Are Rising
February 16, 2018
On February 5, Southern University, in partnership with LPB and Grambling University, hosted a screening of "Tell Them We Are Rising" and a joint panel discussion via satellite with Grambling. Over 500 were in attendance. The documentary, directed by Stanley Nelson, chronicles the history of Black colleges. Southern University is prominently featured in the film. The nationwide premiere will be on February 19 on your PBS channel. Check local listings to determine channel number and time. Participate in the conversation on social media by using the hashtag #HBCURising.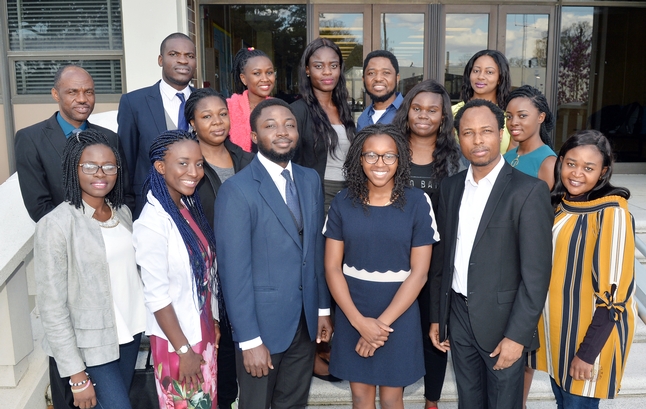 Southern University Scholars' Abstracts accepted for conference presentation
February 16, 2018
Recently, seventeen abstracts from the Southern University International Center for Information Technology and Development (SU-ICITD) researchers got accepted for presentation at the 92nd Louisiana Academy of Sciences (LAS) conference in Alexandria, Louisiana on March 10, 2018. The research team under the supervision of professors Victor Mbarika, Nicholas Omoregbe and the lead research associate and doctoral student, Foluso Ayeni.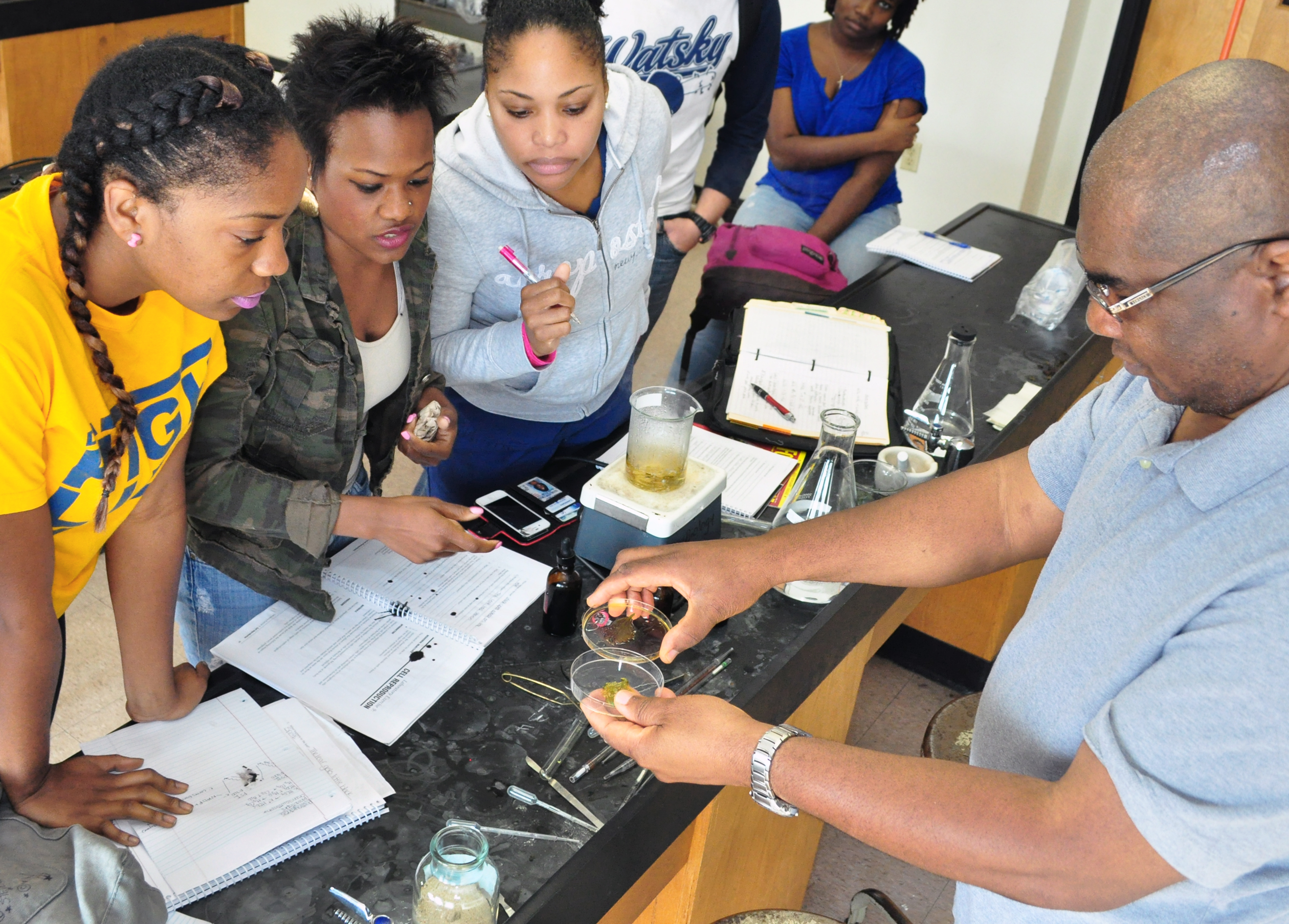 SUBR Make Up Class Days
February 09, 2018
Due to the weather-related closure earlier this semester, the university will hold make-up class days. While we realize that some instructors have made up instructional time, we will add two make-up days that do not interfere with holidays and spring break. The lost class day for Tuesday, January 16th will be made up on Saturday, February 24th. The lost class day for Wednesday, January 17th will be made up on Saturday, March 17th.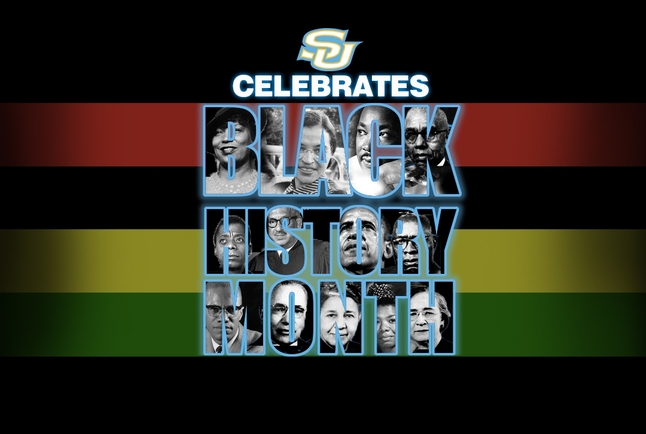 Southern University celebrates Black History Month
February 08, 2018
Southern University celebrates Black History Month with a full list of events for all ages. We invite you to come on campus and join us.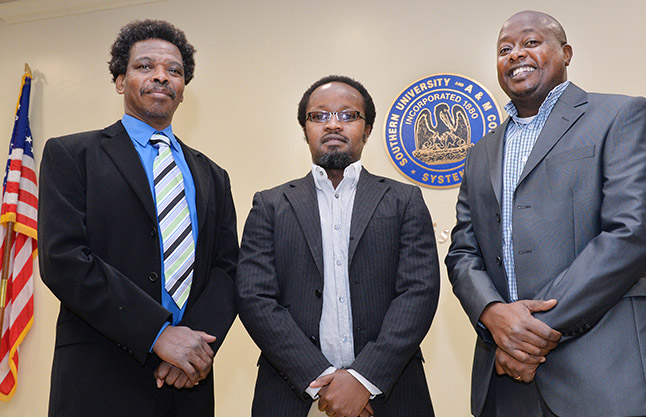 SU grad students' abstracts accepted for conference presentation
January 29, 2018
Recently, three SU graduate students, John Bosco, Ronald Okwemba, and Kelvin Kiwale, in the University's Department of Urban Forestry and Natural Resources within the College of Agricultural, Family and Consumer Sciences, had their abstracts accepted for presentation at the 26th Annual Association of African-American Studies (NAAS) and Affiliates Conference in Dallas, Texas, February 12-17, 2018.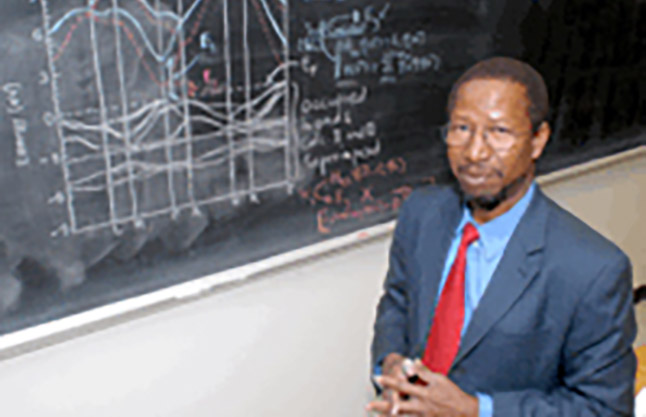 SUBR professor and dean receives research grant from the U.S. Department of Energy
January 25, 2018
Diola Bagayoko, Southern University System distinguished professor of physics and dean of the DMR Spikes Honors College, recently received a research grant from the United States Department of Energy (DOE), National Nuclear Security Administration (NNSA).
SU nursing professor receives Lifetime Achievement Award
January 24, 2018
Sandra Brown, professor, Southern University College of Nursing and Allied Health, was bestowed the "Lifetime Achievement Award" by the Acadiana Chapter of the National Black Nurses Association (NBNA). The award was presented to Brown earlier this month in conjunction with the annual President's Scholarship Gala held at the Ramada Inn Convention Center in Lafayette.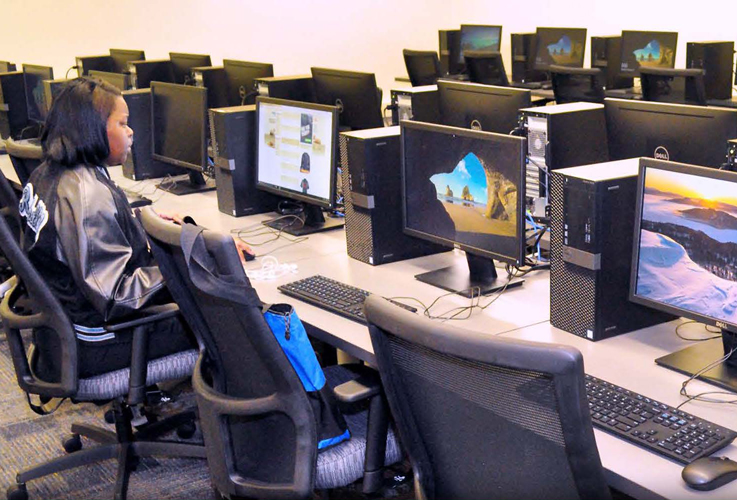 Temporary Library Services
January 20, 2018
Due to the extensive flooding and restoration work, beginning Wednesday, January 24, library services will be offered on the 1st floor in the John B. Cade Library Student Center (Snack Lounge/Coffee Shop).