New Students
I. Admissions
II. Seek Advisement and Register for Courses
III. Complete Financial Aid
All financial aid starts with creating a FSA ID and completing the online Free Application for Federal Student Aid (FAFSA). To complete your FAFSA online, go to fafsa.gov.
IV. Paying Tuition and Fees Online
If you do not pay the balance of your tuition and fees or "complete enrollment" by the due date, you will be dropped from your courses. Once these steps are completed, the you will receive a green confirmation message in Banner that states "You have completed the registration process".
V. Review Academic Calendars by Semester (SUBR)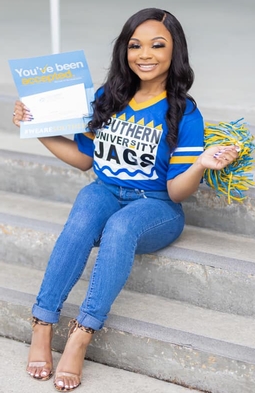 Instructional Videos
Welcome to Southern University and A&M College, home of the Jaguars! We are excited to have you a part of an amazing family and campus community. Please carefully review the instructional videos provided below to prepare you for a successful first-year and remember to always finish strong!
Email: Email communications are very important and our main mode of communication on the SUBR campus. Please note that all students will receive an SUBR and SUS email address. We highly encourage you to utilize your SUS email address when contacting professionals staff on campus. Learn how to link your preferred email accounts HERE!
Registration Instructional Videos
ADVISING MATTERS AT SUBR!
For additional information regarding choosing courses, changing your major, adding a minor, or creating an educational plan, please do not hesitate to contact the following departments:
University College Advisor- Serving students who have earned 0-30 credit hours (W.W. Stewart Hall 3rd Floor)
Faculty Advisor- Serving students who have earned 31+ credit hours
Athletic Advisor- Serving Athletes only
Athletic Staff Director || ajennae_dillon@subr.edu, Director of Student Athlete Academic Services

Honors College Advisor- Serving Honors College Scholars only
225.771.4845