College of Humanities & Interdisciplinary Studies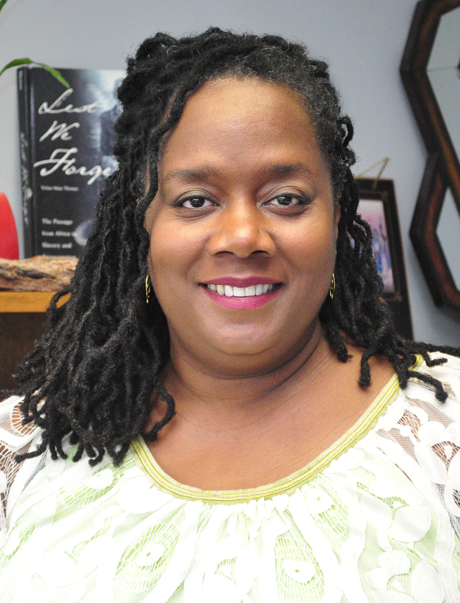 Welcome to the College of Humanities and Interdisciplinary Studies! Our College offers a supportive and engaging learning environment where every student is valued and encouraged to pursue excellence. To this end, the College provides academic programs that prepare students to demonstrate mastery of analytical, verbal, and written communication skills; excellence in artistic production and performance; distinction as superior K-12 teachers, administrators, and educational leaders; and overall leadership in meeting the diverse challenges of the 21st century global community. Additionally, our College provides courses to all majors at Southern University as an integral part of the university's general education core curriculum. Our courses emphasize a broad and diverse view of liberal arts and education, empowering our students to become critically aware of human complexities, as well as social and educational institutions and problems. To enhance the cultural climate of Southern University and its surrounding Baton Rouge community, the College proudly provides a variety of lectures, workshops, concerts, artistic productions, and art exhibits.
The College is comprised of the departments of Languages and Literature (English, philosophy, and world languages), Mass Communication (print, broadcast, and public relations), and Fine and Performing Arts (music, fine arts, and theater arts); and the School of Education that is comprised of the departments of Curriculum and Instruction and Educational Theory, Policy, and Practice. Our graduates are well-prepared for graduate and professional schools, as well as the global workforce. We welcome all students who desire to become world class thinkers, leaders, writers, artists, journalists, and educators. Our goal is to educate, but our mission is to elevate.
With my warmest welcome,
Dr. Cynthia Downing Bryant, Dean
College of Humanities and Interdisciplinary Studies
Department Contacts
Department of History
TBA
Department of Languages and Literature
Dr. Munir Muztaba Ali, Chair
English and Philosophy

(Degree Program)


Harris #2012




Main Office: 225-771-5881


e-mail: munir_ali@subr.edu
Dr. Thomas Miller, Program Leader
World Languages (Minors and Concentrations)


T.T. Allain #359 T.T.




Office: 225-771-2986




e-mail:

thomas_miller@subr.edu
Department of Fine and Performing Arts
Dr. Judy A. Guilbeaux –James, Chair
Music (Degree Program)


A. DeBose Hall #118




Office:

(225) 771-3300


e-mail:

judy_james@subr.edu
Dr. Joyce O'Rourke, Program Leader
Visual and Performing Arts (Minor)
Speech & Theatre (Minor)
Hayden Hall, # 10
Office: 225-771-4578
email: joyce_ orourke@subr.edu
Kedric D. Taylor, Director of Bands
Southern University Band


Isaac Greggs Band Hall # 116




Office: 225-771-2455 Fax: 225-771-4075




e-mail:

kedric_taylor@subr.edu
Department of Mass Communications
Dr. Mahmoud A.M. Braima, Chair
Mass Communication (Degree Program)
220 Stewart Hall
Office: 225-771-5644
e-mail: mahmoud_braima@subr.edu
School of Education
Dr. VerJanis A. Peoples, Director
School of Education
Stewart Hall Room # 242
Office: 225-771-2291
email: verjanis_peoples@subr.edu
Dr. VerJanis A. Peoples, Chair
Department of Curriculum and Instruction
Elementary and Middle School Education (Degree Program)


Stewart Hall Room 242




Office: 225-771-2291


email: verjanis_peoples@subr.edu