NSF EiR: Upstream and Downstream Analysis of Hoxa1 Gene Expression
During this period (Y1), we analyzed the genomic regions identified by ChIP-on-chip experiments in an attempt to discover novel Hoxa1-binding motifs. We also performed time-series RNA-seq of mouse ES cells treated with retinoic acid for 0, 12, 24, 36, 48, and 60 hours to extend our previous RNA-seq studies and to generate a Hoxa1 Gene Regulatory Network (GRN). By performing DNA-binding assays, we extended our initial studies on the Hoxa1 autoregulatory feedback loop. The results obtained during this period were presented at the annual ASCB meeting in Washington, DC last December. Three undergraduate and one graduate students participated in this project (one undergraduate and one graduate student presented an abstract at the ASCB meeting). Students were trained on different laboratory techniques. They learned to perform cell transfections, EMSA assays, RT-PCR, qPCR, analysis of RNA-seq data, and construction of GRNs.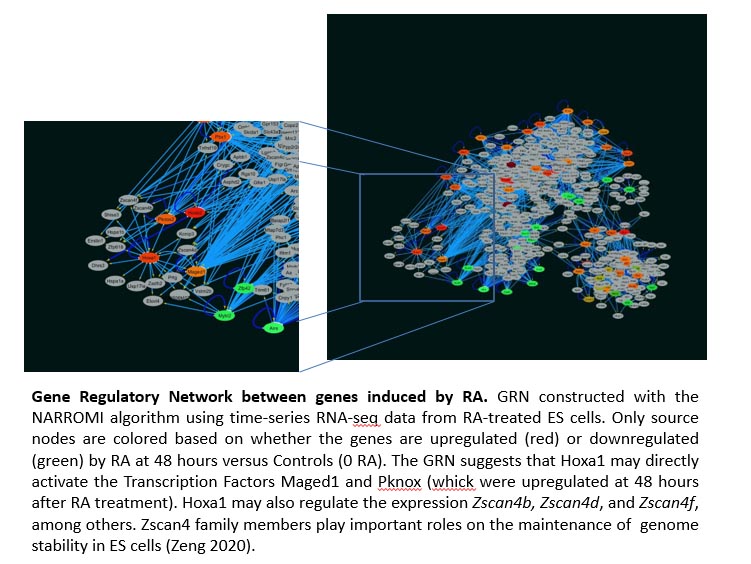 Ugochi Emelogu in the lab. International graduate student from Nigeria.