Newsroom
College of Nursing and Allied Health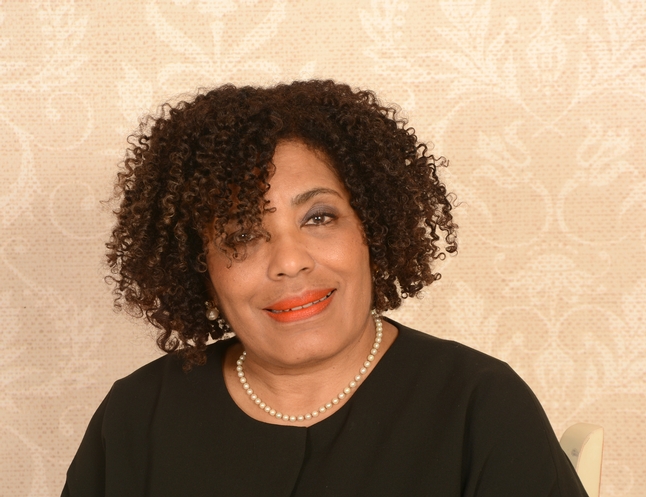 School of Nursing professor inducted as a fellow into the Academy of Nursing Education of the National League for Nursing
October 08, 2018
Wanda Spurlock, a Southern University School of Nursing professor, was recently inducted as a fellow into the Academy of Nursing Education of the National League for Nursing (NLN). The induction was recently held at the Hyatt Regency Hotel in Chicago in conjunction with the 2018 NLN Education Summit which celebrated the 125th Anniversary of the organization. Spurlock joins the academy's elite group of fellows representing nursing schools and programs across the United States.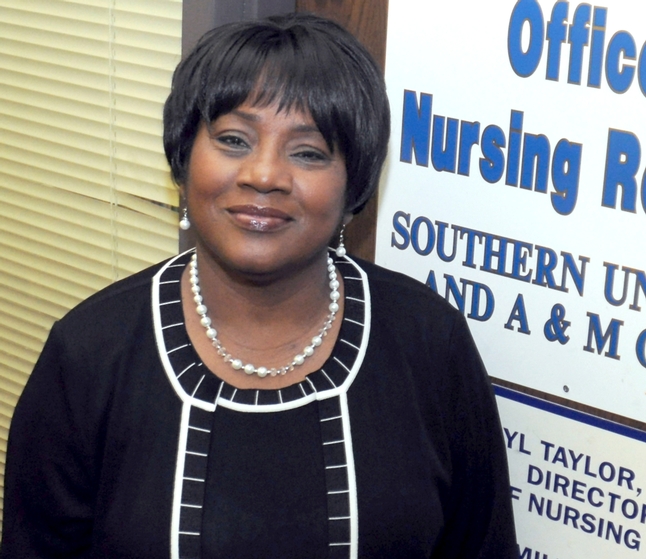 Southern University Nursing Professor Named 'Trailblazer' by National Organization
May 15, 2018
Cheryl Taylor, chairperson of Southern University's graduate nursing programs, was recently named a "trailblazer" by the National Black Nurses Association. Taylor, also an associate professor at Southern, is one of five nurses nationally to be recognized. She is one of two nurses from Louisiana to receive the honor.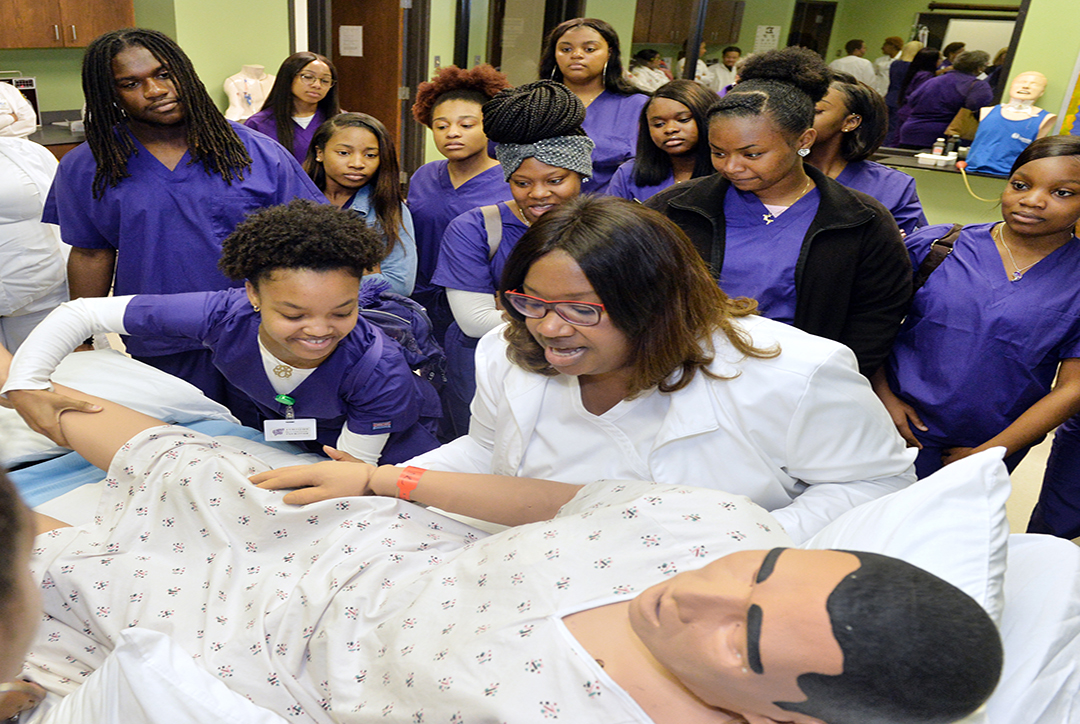 High School students participate in SU School of Nursing Simulation Day
April 13, 2018
On Friday, the Southern University School of Nursing held its annual Simulation Day for over 150 high school students. "I can't imagine going anywhere else, besides Southern," said Devin Crockett, senior nursing student. "Nursing school is challenging, but well worth it. I know that I will be prepared for the workforce."
SU set for Women and Girls HIV/AIDS Awareness Day
December 03, 2010
Southern University female students are invited to celebrate National Women and Girls HIV/AIDS Awareness Day on Wednesday, March 17 in the lobby and Baton Rouge room of the Smith-Brown Memorial Union.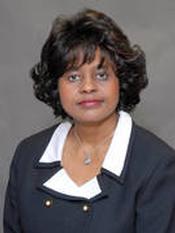 Southern School of Nursing to hold Recognition, Awards ceremony
July 12, 2009
Southern University's School of Nursing will hold its' Fall Pinning Ceremony at 6 p.m., Thursday, Dec. 10, in the auditorium of the J. K. Haynes School of Nursing Building.