Enhancing Additive Manufacturing Education with Cybersecurity (CSAM) and Virtual Reality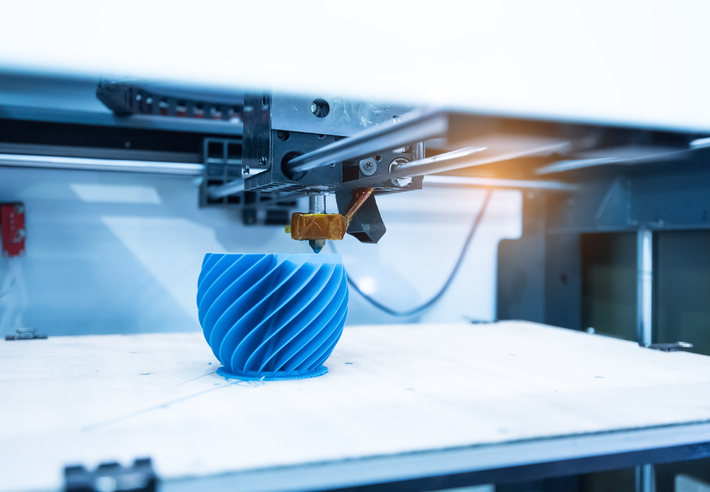 Targeted Courses to Implement CSAM

Please Scroll Down to Find the Implemented CSAM Modules Assigned to Your Course
Computer-Aided Virtual Environment
As part of an effort to ensure the results of the project are disseminated to the manufacturing community on a national scale, the project has enlisted two key parties -- America Makes and Bush Consulting Group. America Makes is the nation's
leading and collaborative partner in additive manufacturing (AM) and 3D printing (3DP) technology research, discovery, creation, and innovation

; Bush Consulting Group is a business consultancy dedicated to the deployment of advanced manufacturing technologies within the business sector.
The Center for Innovative Materials Processing through Direct Digital Deposition (CIMP-3D) at The Pennsylvania State University (PSU) will be engaged through the sub-award to support the development and implementation of Virtual Reality (VR) Cybersecurity for Additive Manufacturing educational modules outlined in the proposal. CIMP-3D director, Dr. Timothy Simpson will be the PI of the sub-award. Dr. Simpson will assist SU in developing and deploying VR modules for Additive Manufacturing and allow SU access to CIMP-3D modules, software, and applications.

Professor of Mechanical and Industrial Engineering and Engineering Design.

Co-Director of the Center for Innovative Materials Processing Through Direct Digital Deposition.

College of Engineering, Pennsylvania State University.


Phone: (

814) 863-7136




E-mail: tws8@psu.edu

Web-page: https://tlt.psu.edu/

Virtual Additive Manufacturing Workshop by Southern University: The major participating organizations/Institutions from which participants attended and benefited from this workshop are:

Louisiana State University, Baton Rouge
Louisiana Tech University, Ruston
ASTM
Penn State University
Manufacturing Technology Deployment Group
HTE GmbH Heidelberg, Germany
Kitami Institute of Technology, Japan

Please press HERE for more information about this workshop.
Associate Professor of Research, Chemistry Education.

Assistant Dean for Diversity & Inclusion, College of Science,

Louisiana State University

(LSU).

124 Hatcher Hall, Baton Rouge, LA 70803


Phone: (225) 578-4906

E-mail: zwilson@lsu.edu

Web-page: https://www.lsu.edu/